Business to Business Marketing
At Access, we subscribe to the view that
you either have a B2B mindset or you haven't.
We have. And it shows.
As a specialist B2B marketing communications agency, we have developed a range of specialist toolkits for marketing to businesses in commercial and industrial markets, with solutions that are always achievable and totally focused on delivering the right results. 
We also understand that B2B markets are becoming increasingly sophisticated and fragmented.
Which explains why our communications are precision targeted across a wide range of channels, from traditional print and exhibition collateral to social media and marketing automation. 
We're highly experienced at engaging new audiences and creating inspired solutions with real resonance in the Energy, Healthcare, Automotive and Construction sectors, to name but a few.
Our fundamental understanding of each sector we specialise in means that we will be able to work alongside you either as your appointed marketing communication specialist or as an extension of your internal marketing and design capability.
Primary and Secondary Business Objectives:
We cover everything from lead generation to retention strategies, new product development and all points in-between.
 
Key Target Audiences:
Our experience enables us to communicate knowledgeably with any audience, from senior executives to marketing and procurement personnel to engineers and technicians.
 
The Required Territories:
Global, pan European, EMEA, or UK based, you name it, we've excelled in it.
 
Budget Considerations:
Our commitment to making every pound, dollar or euro of your B2B budget work is absolute.
The Competitive Environment:
We totally immerse ourselves in the nuances of the marketplace, analysing challenger brands and strategically planning new ways to increase market share.
 
The Deliverables:
From a fully integrated campaign or individual route to market, our creativity and strategic awareness will ensure total cut through.
 
Core Campaign Objectives:
Your communication targets, required timescales and KPI's are always front of mind.
 
Trade Marketing:
In addition to specialist B2B support we provide trade marketing expertise across a number of sectors including retail, automotive aftermarket and building services.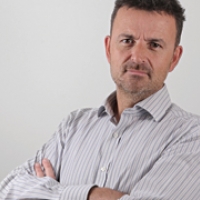 Find out more about our totally focused approach
Call Simon Landi, Managing Director, on 0161 872 3455