Charity Marketing
Experts in the Third Sector and Not-for-Profit organisations
The challenge
Limited resources, pressure to see ROI, over-spending, a cluttered marketplace…sound familiar? Charity and not-for-profit marketing is certainly a challenge, and in today's fragmented, multi channel landscape, you need to be able to trust a tried and tested agency to deliver results.
At Access our expertise in digital marketing has helped third sector and voluntary organisations without big budgets to score against competitors and achieve their objectives.
We use advanced profiling and research techniques to gain valuable insight into current and potential advocates, discovering what makes them tick, how to encourage donations and improve participation.  This intelligent data results in more targeted, cost effective campaigns.
Digital first
Your website is your shop window, and with around 160,000 registered charities in England and Wales, it's imperative yours stands out from the crowd.
It doesn't always mean a complete overhaul, upgrading and tweaking your current site can make a huge improvement too. With 45% of people now giving online, integrating payment methods to your site can result in huge increases in donations. It pays to put digital first in your marketing mix.
Mobile friendly
66% of UK adults have a smartphone, so ensuring your website is optimised for mobile makes sense, but it doesn't stop there…mobile marketing through apps, event alerts, push messaging, and text donations are all tactics that can help deliver the right message to the right audience, at the right time. Don't want to get left behind with mobile? Access can help with that too. 

Get social
Want to talk to your supporters, gain instant feedback, share stories and find a way to track it all? Social media can do that for you. It's affordable, targeted and measureable, so you can get your message out there, build your brand and then prove that all this engagement is converting to your desired results.
We've worked with many charities, volunteer organisations and non-profit companies to help them achieve their goals. Browse our case studies and give us a call to see how we can help you.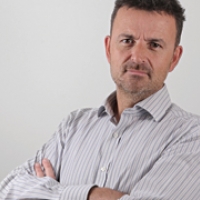 Discuss your marketing campaign
Call Simon Landi, Managing Director, on 0161 872 3455