We've been in business for more than 15 years. In that time, the media environment has evolved rapidly and shows no sign of slowing down.
The lines have been blurred. Brands have vast tools at their disposal to reach their target audiences. But consumers have unprecedented power. They are busier and savvier. They are more diverse and more discerning.
Competing for their attention requires skill, knowledge and creativity. With ever present time and budget constraints, it's no mean feat to cut through the crowd and achieve tangible return on investment.
Fortunately Access have embraced the digital revolution, championing new techniques and technologies every step of the way. One thing that hasn't changed is our approach. As a truly integrated agency we don't have a predetermined solution to every problem – we tailor each solution to your unique requirements.
Creativity underpinned by strategic insight
Creativity is about taking chances, but business depends on making sound bets. When we bring our ideas to the table, we've already stacked the odds in your favour.
Our creativity and technical skill are underpinned by strategic rigour and evidence based insight. We take a brief, blow it wide open and fill it with research and new data. Then we bring everything together and distil it all into a cohesive, mutually supporting programme of activity.
Everything supports your core objectives. There's no room for slack.
It's all about asking the right questions
Who are your audiences? How do they interact with your brand? How can we increase engagement? What's the most effective way to drive sales? What underlying motivators and emerging trends will affect your market position?
We have a wealth of experience and great intuition in answering these kinds of questions – but never make snap judgements. We pride ourselves on gaining a deep understanding of our clients and their markets to provide credible advice you can trust.
Workshops
There's nothing quite like getting in a room to thrash it out. Whether it's a new product development, web scoping or a brand positioning session, we're great believers in the power of workshops.
We have a tried and test methodology that works. We break down projects, timescales and deliverables, create unexpected answers and ensure we've assessed every angle before kick-off. It makes things much simpler.
Research, research, research
Data reveals new insights and uncovers hidden opportunities. We immerse ourselves in your business, cast the net wide and scrutinise the details.
Our relationships with major media agencies and industry-leading market research companies enables us to create detailed, focused insights that help us solve your problems, track campaign effectiveness and understand what drives your audiences. In addition, our IPA membership gives us access to invaluable research on audiences and sectors, plus a host of economic, political and technological decision enabling information.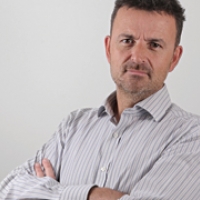 Speak to us about strategic planning
Call Simon Landi, Managing Director, on 0161 872 3455