The Access Team
Our highly skilled team of designers, developers, project managers and digital marketing experts, provide strategy, end-to-end delivery and ongoing support. Providing flexible remote working across the UK and beyond, our team is made up of both office and remote workers, and headquartered in Manchester.
Simon Landi, Managing Director… Starting his career in the heart of the Manchester advertising hub in the 1990's, Simon has over 30 years of marketing expertise spanning across renowned regional, national and international campaigns. His passion and knowledge across all forms of marketing (from traditional advertising through to digital marketing and beyond) are centred around delivering customer value and customer-first experiences. Owner of this award-winning agency set up in 1999, some of Simon's most high profile marketing projects include the branding for the Manchester Commonwealth Games, delivering campaigns over several years for the Welsh Government's Violence Against Women initiative, and being the global digital partner of WaterAid.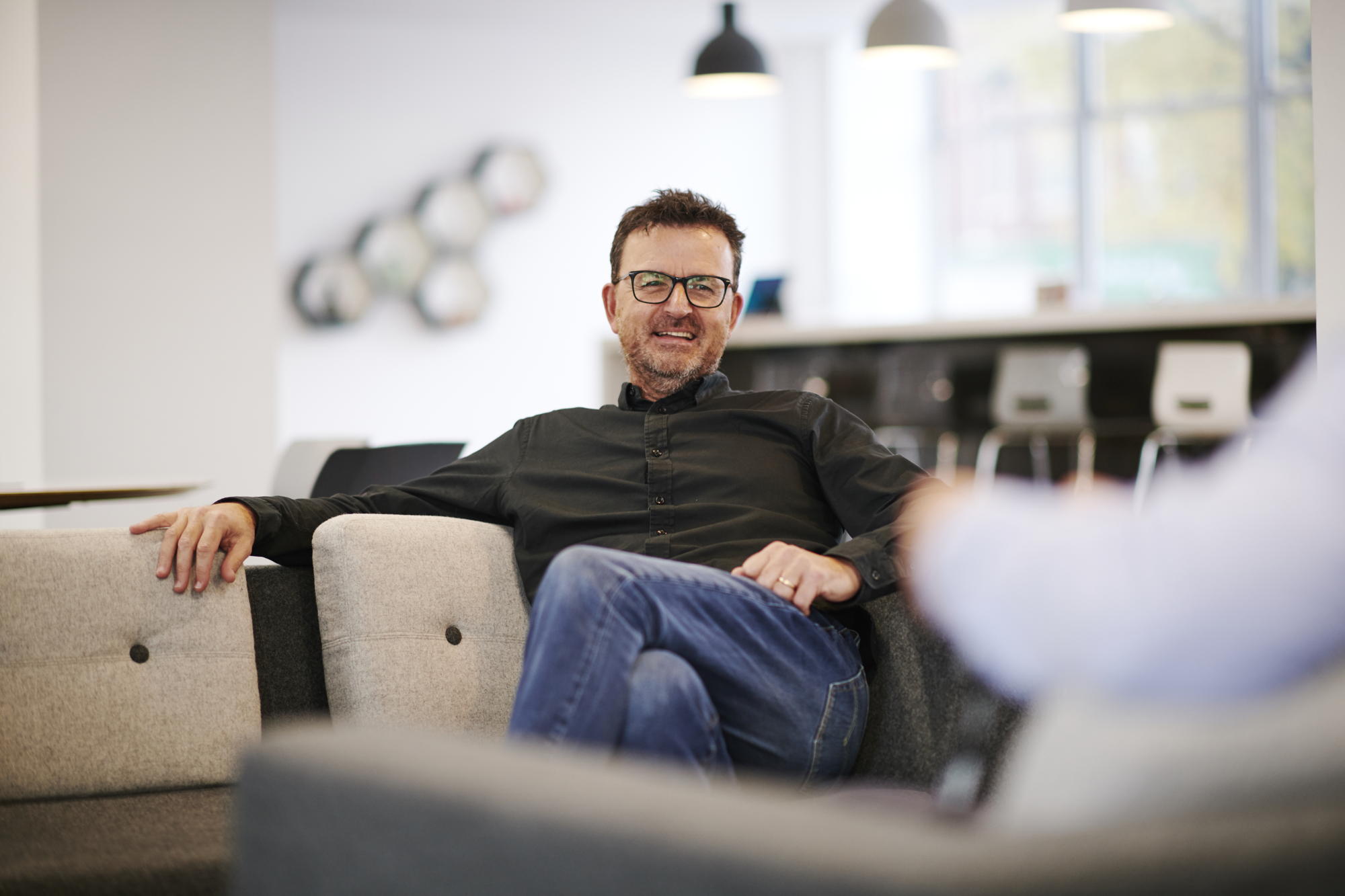 Simon Landi, Managing Director
Mark Hope, Digital Director
Mark Hope, Digital Director… From design creative, to digital director, Mark brings over 20 years' experience of supporting SMEs, non-profits and global enterprises to shape digital strategy, deliver results and get to the next level of digital maturity. Mark leads the development of the agencies digital capabilities and service offering, including creating one of Europe's most expert Drupal teams. Passionate about user experience too, Mark is also our lead consultant on personalisation strategy and helping clients and their customers get value from its use.
Bethan Evans, Marketing Manager… Responsible for Access' marketing and external promotion, Bethan helps the agency to reach new heights and bring in prospective clients. Organising events and roundtables, promoting our latest offers, and nurturing local and national partnerships, Bethan keeps an eye out for new business opportunities. Assisting the agency to get involved with charity initiatives and local activities too, you'll likely bump into Bethan at a wide variety of Manchester events.
Bethan Evans, Marketing Manager
Want to partner with Access?
.
If you're interested in working with Access, whether that be starting a project, collaborating on an event, or discussing a partnership, get in touch with the details below.