Our work with 42nd Street
.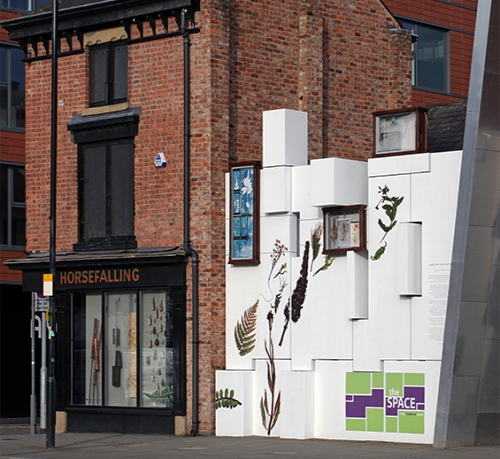 Who is 42nd Street
In the heart of Manchester's Northern Quarter and Ancoats is our chosen charity 42nd Street. They work with young people aged 11 – 25 who need support with their mental health and emotional wellbeing. They help young people from Manchester, Salford, Trafford and Tameside & Glossop and work across the North West with a variety of group work opportunities, one to one support and advocacy, counselling and therapy sessions and a growing creative programme via The Horsfall.
Their mission is - to support young people with their emotional well-being and mental health, promoting choice and creativity. They champion young person centred approaches that demonstrate local impact and have national significance.
We came to work with this inspiring local charity due to the tragic loss of a colleague. Unaware of his struggle with mental health, we wanted to work alongside a local charity that helped young people with similar issues. We chose 42nd Street and we've been working with them for three years now. 
How we help 42nd Street
We give our time and expertise to 42nd Street so that they can improve their marketing and, ultimately, raise more money for their incredible work. We hope that our skills can help them to continue their inspirational work
Young people's mental health issues are becoming part of the wider conversation more and more, and 42nd Street's work is in part to thank for that. But there's still a way to go. We couldn't be prouder to call 42nd Street our chosen charity.
We've taken part in the Manchester 10k run and organised several other events (including a Manchester to Paris cycling event!) helping to raise money for their valuable work. Every mile cycled and every metre run by us is done to help the people they help.
We plan to continue working with 42nd Street and hope our support helps attract donations from other companies and organisations to give them the freedom to do more creative work. 
Take part and make a difference
If you'd love to take part in the work 42nd Street does visit their site and see how you can make a difference.Their work addresses an issue that is often ignored - become part of the wider conversation and help to stop mental health stigma.