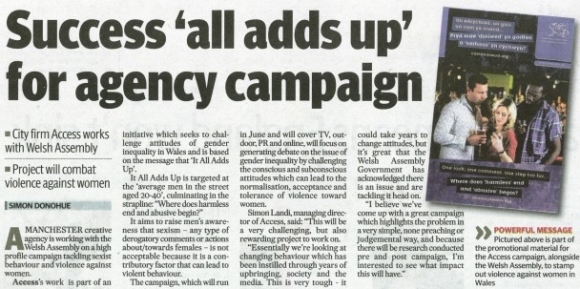 "One word, one look, one gesture…..To you it's nothing but it all adds up."
Access were recently featured in the Manchester Evening News for our latest campaign for the Welsh Assembly Government. This is high profile campaign that tackles sexist behavior and violence against women.
For more information visit the "One step too far" website.
---
---