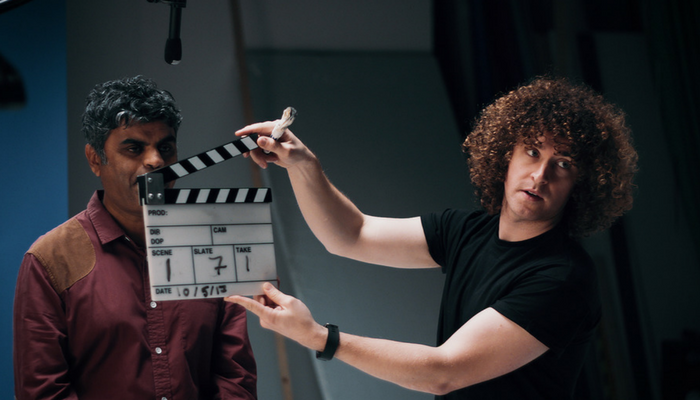 This is a guest post from our video partner, STANDBY PRODUCTIONS. Many thanks to Ashley Yarwood to contributing. 
These days, in an increasingly crowded video marketplace, producing a promotional film that is creative, innovative and bold is more important than ever.
A successful company video succinctly captures a brand's ethos, character and expertise in just a few short minutes - and, it's exciting and engaging to watch.
Poorly executed, and your promotional film will fail to engage your audience and will give potential customers a poor impression of your services and staff.
Having worked with my company STANDBY for a number of years, I've learnt a few helpful tips along the way. And I'm going to share them with you now.
Know how you want your business to come across
This may seem obvious, but the type of business you are can have a huge impact on the best style of promotional video for you. Think about your company's tone of voice. What style do you think best represents you?
Some companies and services are best highlighted through the use of animation, while other companies have services and products that benefit from live action. We always take a full brief in the pre-production phase of any project and get under the skin of the client to ensure we truly get to the heart of your brand.
Animation video example: USEO
Live action video example: YKK Product Film
Top takeaway: Match your video style to your company's tone of voice.
Keep it under two minutes
Whilst it's important your video tells your story in full, the days of 3 - 4 minute long videos have now passed. People's attention spans are shorter than ever and in the age of social media and shareable content; videos need to be quick, dynamic and to the point.
Video Brewery offer some great insight on video engagement -
"You'll lose about 30% of your viewers by 30 seconds, 45% of them by one minute and almost 60% by two minutes. And those numbers remain the same no matter how long the video is."
Users want their information quick and to the point. We rarely produce films longer than 90 seconds, except where necessary, and we always advise to keep length down as much as possible.
90% of online shoppers said they found videos helpful during the buying process. Source: Video Brewery.
Top takeaway: Videos need to be kept short and to the point.
Multi-purpose your videos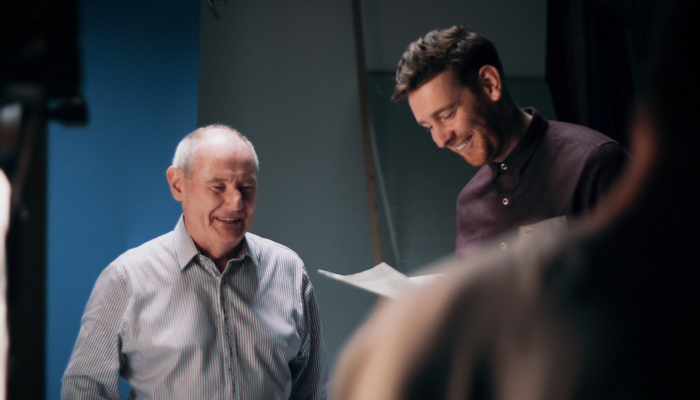 More often than not, we find ourselves producing short, bite-sized edits for client as well as their main promotional video. This influence comes from social media. These small snippet videos are perfect for use on social media channels to promote yourself - not just as a teaser for the 'main' video, but as a stand-alone short promotional piece.
On Twitter and Facebook, having a 5-10 second clip that catches someone's attention can be just as effective as a two minute film. Once a customer lands on your website they're likely to spend longer on the site watching video content, therefore increasing the webpage's 'stickiness' (increasing it's SEO). Teasers and short edits can be a perfect way to capture people's attention and drive them to the website. 
The average user is exposed to 32.2 videos in a month.

Source: Video Brewery.
Top takeaway: Edit your main video into bite-sized videos for social media.
Make videos that match the quality of your services
It's not enough just to have any old video content on your web page - quality matters, and people may well be put off using your services if you have a self-shot promotional piece that looks cheap and amateur. Your company is no doubt offering a premium, high quality service, so make sure that your video is equally premium.
This is something our team at STANDBY ensure we achieve at every stage of the production.
About 65% of those who view a video, click through to visit the vendor website. Source: Video Brewery.
Top takeaway: Quality matters - invest in your video to invest in your company.
Author Bio
Ashley Yarwood is a Film Director and editor at STANDBY PRODUCTIONS Ltd. STANDBY work across several sectors creating TV commercials, company and promotional films, event highlights, product films and music videos. Outside of work, Ashley likes to write and direct his own short films and music videos. His other great obsession is craft beer.
Follow STANDBY
---