Company perks can have a real impact on attracting impressive talent to your company - not to mention keeping your current staff happy as well. And I'm proud to say that our company perks here at Access are great examples of how to keep your staff happy. After all, no matter how big or small, a little pick-me-up goes a long way. Maybe you'll like them so much, you could even check out the current roles available with us after you're done reading.
1: Birthdays off
Most people love celebrating their birthdays, especially in my team, so much so they result in having a birthday week or month in some cases. Access helps us out a little by giving us our birthday off. Having the day off, however, still means you have to endure the embarrassing team sing along. But, the lovingly designed card and tasty cake make it worthwhile. And, if you're really loved, we even go out for lunch or have a cheeky bev.
2: Provide game spaces
I read a book once that said "You don't qualify for being an ad agency until you have a games table." In my limited agency experience so far, this theory has proved to be correct. Whether you have writer's block or have been sat in back-to-back meetings all morning, playing or watching a game of table tennis can make everything in the universe seem okay again. We even started our own table tennis league. Bats at the ready!
3: Offer a Refer a Friend scheme
You may not necessarily want to work with your friends or family, but if they're the kind of people that you don't mind being around 24/7 then the 'Refer a Friend' scheme is a perfect way to get some extra cash. That's if they are actually talented and pass their probation, of course. The same goes for new business projects too - if you help to find the project, you get a cash incentive! #MakingItRain
 
4: Fitness facilities for the win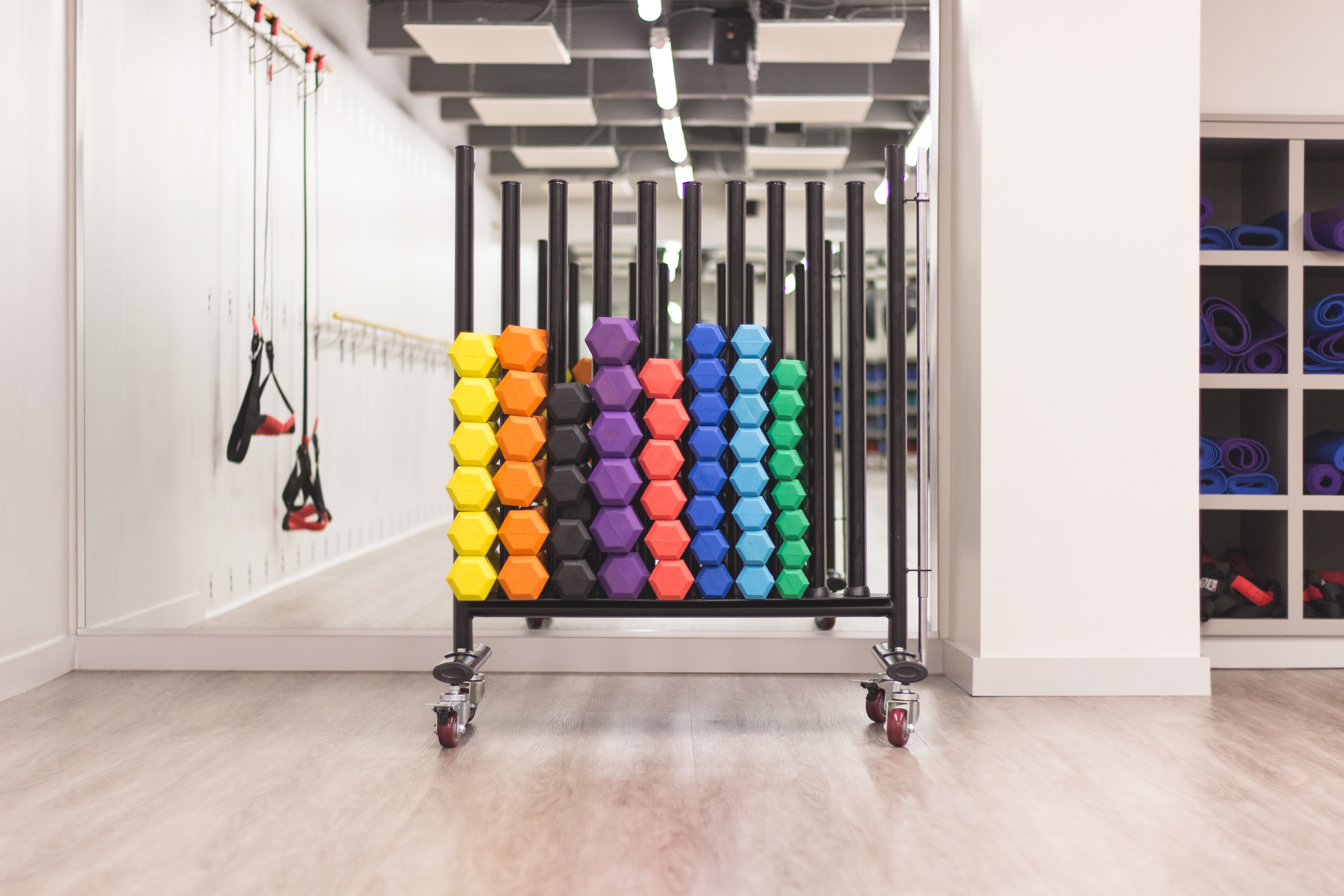 Bruntwood teamed up with Les Mills to offer a 'virtual gym' to everyone within Trafford House, and the fitness fanatics in the office couldn't be happier. Morning yoga, evening pilates and Body Pump are all on offer after the recent refurbishment. Gym membership fees are the worst so free, onsite classes are ideal and convenient - you can even fit them in between your working day.
5: Cycle to work scheme
We care about the environment, so the Cycle to Work scheme offers you a heavily discounted bike. What's not to love? Not that I cycle or anything but if I did this scheme would be pretty dope!
6: All the free drinks
From champagne to wine to fizzy drinks, it's nice knowing our office fridge is always stocked with a range of beverages to sample. They're particularly handy at 16:30 on a Friday.
7: Food Glorious Food
It's no surprise that this one made the cut. Just a few treats here and there really helps to keep the team going. You've got to get your 5 a day in somehow, so our fresh fruit deliveries are a great way to balance out the free doughnuts, biscuits, cakes, pastries (I could go on) that are always floating around the office too. Not forgetting the odd pizza delivery and pub lunch. Want to keep your staff on the side? Give them food that makes them productive and happy.
8: Flexitime
Got somewhere else to be and people to see? Just come in early or finish late. Flexitime can be used whichever way you wish, so our team varies between starting at 08:00 and finishing at 16:00 to starting at 10:00 and finishing at 18:00. It's a huge benefit to employees that commute, as it helps them to beat the rush hour - and even more ideal on Fridays when the pub is calling.
9: Free merch from partner companies
Suppliers if you're reading this, we love the boxes of goodies you send us. Sweet treats, stationery, we love it all - so please keep them coming!
10: Personal development and further training
Due to our IPA accreditation, and a company culture of self-improvement, Access offers training in spades. From creative presentation skills, to DrupalCons to IPA Foundation exams, training is always open for discussion - as long as it has a direct impact on your work for the company. By offering further training to your employees, you're making a clear message that you're invested in them and their skills; and what's more enticing than an employer that cares?
Follow us!
After our recent rebranding, we're excited to share our new and improved social channels - take a look! (be sure to share this article if you loved it).
Twitter -         @weareaccessmcr
Facebook -      @weareaccessmcr
Instagram -      @weareaccessmcr
LinkedIn -       We Are Access
---