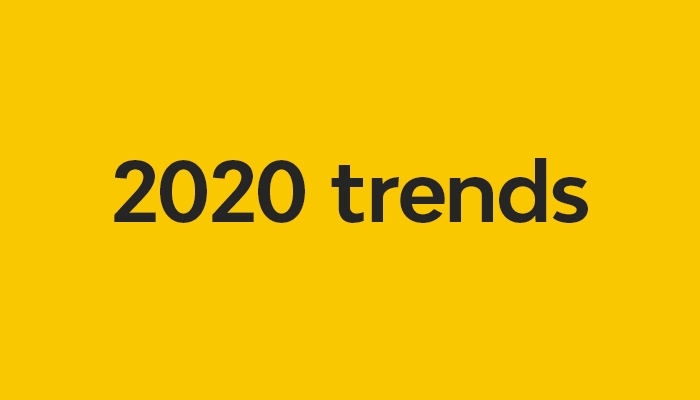 So 2019 is coming to a close - we can't believe how fast it's gone either! But this is the time that we like to reflect on the year: what's happened in industry, maybe look at the economy and perhaps a bit of politics - but let's not go there... 
So this year, as well as reflecting, we've been having a think about what we expect to see in 2020. And well, we're already excited about it!
This week, I've been asking some of the team for their thoughts on what 2020 might look like to their department and what they're looking forward to seeing in the new year. And from what I've heard it's going to be a great year.
Digital Marketing on demand
Frankie Metzinger  - Account Director
I think one of the biggest trends next year will be dynamic and interactive advertising. Becoming available through Channel 4 on their All4 platform now gives advertisers the opportunity to personalise the ads that they show based on Channel 4's data. It's not completely fresh-out-of the box and has been used by lots of big brands already, however I think we'll see a shift towards this becoming a more of a priority in media plans and budgets, particularly as Gen Z become a more and more prominent audience for brands. 
With dynamic ads, content can be created that is different depending on lots of variables/factors while the main video stays the same. From the addition of the user's name (as text or in the voiceover) or the current weather, to the location that someone has registered on their profile. Train companies are using this really well, displaying their main ad and additional information of the ticket prices and journey times from the nearest location to the users registered location. 
In addition to this, I think interactive ads on clickable platforms (mobiles and laptops) will become more commonplace. These ads allow brands to create opportunities for their audience to physically interact with the ads they get served. From being able to choose which version of an ad you see (think male vs female adverts for Dior fragrances) to being able to open a microsite, explore more information and submit data, each time going back to the ad and still being required to watch them in full so not losing the full ad view. 
I'm particularly excited about this, especially as I work closely with a higher education client whose main audience is Gen Z - an audience that craves meaningful engagement and who are more likely to submit their data in order to receive more personalised comms from brands. To be able to create personalised and interactive content that can work to develop brand love and give our audience a seamless, fluid and easy experience from one quick interaction would be amazing.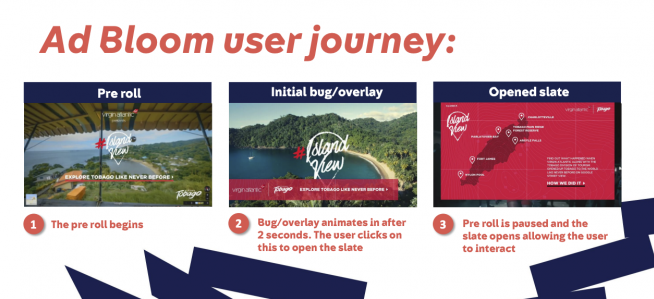 Projections of Personalisation
Mark Hope  - Digital Director
From an agency perspective, I expect to see clients increasingly look for support in specific areas of their operations, with larger organisations having invested in in-house teams as part of their own digital transformation agendas. It's important that agencies can work collaboratively to augment client side teams with deep knowledge of either a sector, service or technology – or all of these.  
I believe that 2020 will see companies from all sectors start to focus on personalised experiences across a wider range of digital and offline channels. For a few years now 'data driven everything' has been the buzzword and finally I think we can see tools emerging that will put that capability in the hands of a wider range of businesses and roles – the increase of 'low code' or 'no-code' solutions is making the technology more accessible and faster to implement and execute.
Having a relevant, contextual and individual interaction with a company is now the expectation of the customer – created by the ubiquitous use of services like Google, Netflix, Spotify and Uber. Brands are no longer exclusively evaluated on the products, or their cost, but increasingly on the experience received.
A recent Epsilon report found that 93% of companies saw an uplift in conversion rates when employing personalisation and that 80% of consumers are more likely to do business with a company if it offers a personalised experience. 
Starting with a solid digital strategy is crucial when embarking on this type of programme.
Developments in Design
April Powell  - Junior Designer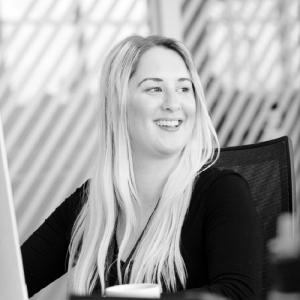 One of the greatest trends this year has been minimalism. There seems to be a big shift towards the flat, clean and sleek look. With the rise in digital design this style has become popular as it's really functional when creating digital pieces. Now it can be seen everywhere from onscreen to offscreen. It's been coming for a few years and didn't start in 2019, but this trend is definitely going to carry on to 2020. Personally I love this clean and sleek style, the use of bright and inviting colours paired with this type of design is really eye catching and clean.
Another trend that has really picked up some traction is bright, powerful and bold designs. The term 'graphical disruption' seems apt for this style. An example of this is the new Sprite campaign which is big, bold and disruptive! The whole design is about being powerful and grabbing your attention. Other companies that are doing something similar but in very different ways are Go Compare and The Printworks in London. Using various elements of the design with either 2D or 3D graphic shapes, image and a lot of repetitive typography. One particular thing I like about The Printworks designs are the use of typography to create 3D shapes. It's a really experimental way to make this trend their own and put their own spin on it.
Although there are a lot of elements in this design trend, it really does work. It's playful, experimental and fun. I would like to see more of this trend go into 2020 as it excites me and it pushes us to think differently when laying out ads and think beyond what we know. 
A driving force in Development 
Phil Norton  - Head of Development
In the coming year Intel will stop being the dominant supplier of hardware, especially with regards to CPUs. The recent controversies with Intel chip security flaws have not been handled well. I think we're quite likely to see Apple start to adopt Ryzen chips in their high end machines next year.
As for the web industry I've seen tools like Gatsby take off in a big way in the last year or so. Rather than have a big CMS the trend is towards using tools like Drupal to generate static sites. This also ties in with the idea of single page applications (SPA) where the only job of the CMS is to generate all of the components on the page needed to spin up an application (perhaps written in React). We've already integrated application like this and it's been a successful addition to an existing site.
AI has been bubbling away in the web industry for a few years, but the tools and packages haven't really been available for the technologies we tend to utilise with Drupal. The last few years has seen some of these tools being created and have been maturing steadily. I think we'll see a few more open source AI projects being created in the next year. This might include things like automated customer responses, especially over social media platforms.
But, I'm most excited about Drupal 9 in 2020! 
Progression of Project Management
Beth Holdsworth  - Junior Project Manager  
The world of project management is ever changing and evolving, the technologies, social organisations and general economic changes all have a role to play in this. The first major transformation we will be expecting to observe in 2020 is the introduction of AI. AI is at the forefront currently in many digital products and services, but we'd be expecting this to migrate in the PM world in the coming year, whether that's through prioritising projects and allocating resources for production, or AI-powered bots calculating budgets. We are unsure on the specifics, but fully expect in some way it'll creep in! (Whether we like it or not!)
Remote working will be another challenge will we face in 2020, not just at Access but within the wider industry. More and more people are finding that working remotely just better suits them, and who can blame them? Not having to drag yourself to work in the cold and having Netflix on the background as you work isn't the worst thing. For PMs, managing a remote team comes with a whole new set of challenges in time, people, and task management. We're continuously trying to answer the question of how we'll keep work flowing smoothly when our teams are in different time zones, different continents, and often committed to more projects than just ours.
Although AI may be introduced in some agencies, one thing I feel we are going to be more focused on is making customer insights one of the most prevalent things. Project Managers will no longer purely focus on simply maintaining the budget and managing the manpower, we'll have to focus more of our energies on ensuring the team are producing innovative and influential sites, tailoring them towards real human needs and desires - and doing so based on actual research. Human-centered design and development are at the forefront of the creative industry at the moment, and all team members including PMs need to be aware of this.
...So, by the sound of it, 2020 is going to be a great year across the industry and we're all excited to see what else will happen! 
---
---