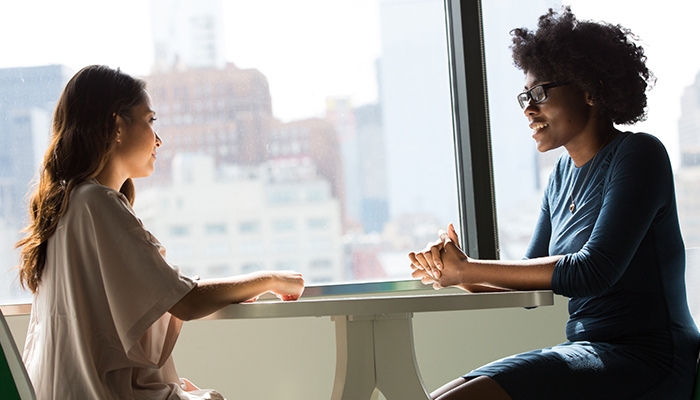 A positive and open attitude towards conversations around mental health is extremely important for us all, and particularly in a working environment. So when I got a phone call from The Skills Network back in May 2018, who were promoting a fully-funded government Mental Health Awareness course and wanted to know if Access would be interested, I jumped at the chance. And so began my journey to becoming Access' Mental Health First Aider...
Having had depression throughout my adult life, alongside some debilitating bouts of anxiety, this NVQ course struck a chord with my own personal experiences. I'd be learning all about conditions such as anxiety and stress and their impacts on individuals and those around them, therefore I thought that doing this course would not only be beneficial for my own mental health, but for the agency too - so I signed up with the full support and encouragement from Access.
It was hard going, fitting in coursework deadlines around working full time, but it was extremely rewarding and I was able to use my own experiences as case studies - I was pleased to have completed and passed my NVQ course by December 2018.
My NVQ qualification certificate
It was during research for the NVQ that I became aware of the term Mental Health First Aiders (MHFA), something that I hadn't previously been aware of. A MHFA is described as someone in the workplace for staff to go to if they are going through any form of mental health issue.
So, in early 2019 I had a conversation with Simon, Access Managing Director, regarding Mental Health First Aid, and how I felt passionately that Access should have something in place to help staff who may be struggling emotionally. 
Seeing the benefit to both individual team members and the company as a whole, Simon got fully on board so I booked myself onto the Mental Health First Aid course in July 2019. A two day course, it was very enlightening and gave me the confidence in myself that I could in fact help and support not only my work colleagues, but also friends and family. After completing the course I officially became Access' Mental Health First Aider - from all my 18 years at Access, it was definitely a standout and proud moment in my career.
The certificate announcing my MHFA qualification!
A year on since my qualification, we have started many conversations around mental health at work. We've had NABS (our industry wellbeing and support charity) come into the office to give us a talk on their services for staff members. Therapy sessions, providing career support and advice, mentoring, as well as an advice line - they have quite a lot!
We have also set up quarterly staff wellbeing events and so far they have gone down really well with sessions from Altius Healthcare Limited presenting their Sit Strong presentation, Charlotte Pickles presenting a nutrition workshop and most recently Robert Brennan presented his COVID-19 Resilience workshop teaching us techniques for stress management and relaxation.
Wellbeing sessions helping to promote a healthy mind and body. L: Creating delicious smoothies, R: How to keep active and energised at work
The main aspect of being a mental health first aider is to spot when someone isn't 'doing too well' - their work output may be reduced, they may lack concentration, they may not engage with those around them or perhaps it's small changes in their demeanour. So what I've learnt in the past year is that if a matter arises, a MHFA should listen without judgement and be able to point someone in the right direction for help and support. And when engaging in an initial conversation, it is best to use open-ended questions to foster an environment where they can open up.
At Access, we want to break the stigma attached to mental ill health and let our staff know that it is OK to not be OK. This is a subject that I am very passionate about and Access has fully embraced the fact that mental and physical health are equally as important as each other.
I'm proud of where I work and our positive attitude to Mental Health, and I'm looking forward to organising more supportive sessions soon to keep the conversations surrounding mental health and wellbeing going.
Just remember, we must all try harder to be kinder to one another, but also don't forget to be kind to yourself.
---
---