Audience insight drives change in creative direction
.
The Client
The University of Central Lancashire (UCLan) has evolved over the last 190 years to become a significant establishment on a global stage. They have received 5 star ratings for their teaching, employability, internationalisation, facilities, social responsibility and inclusiveness.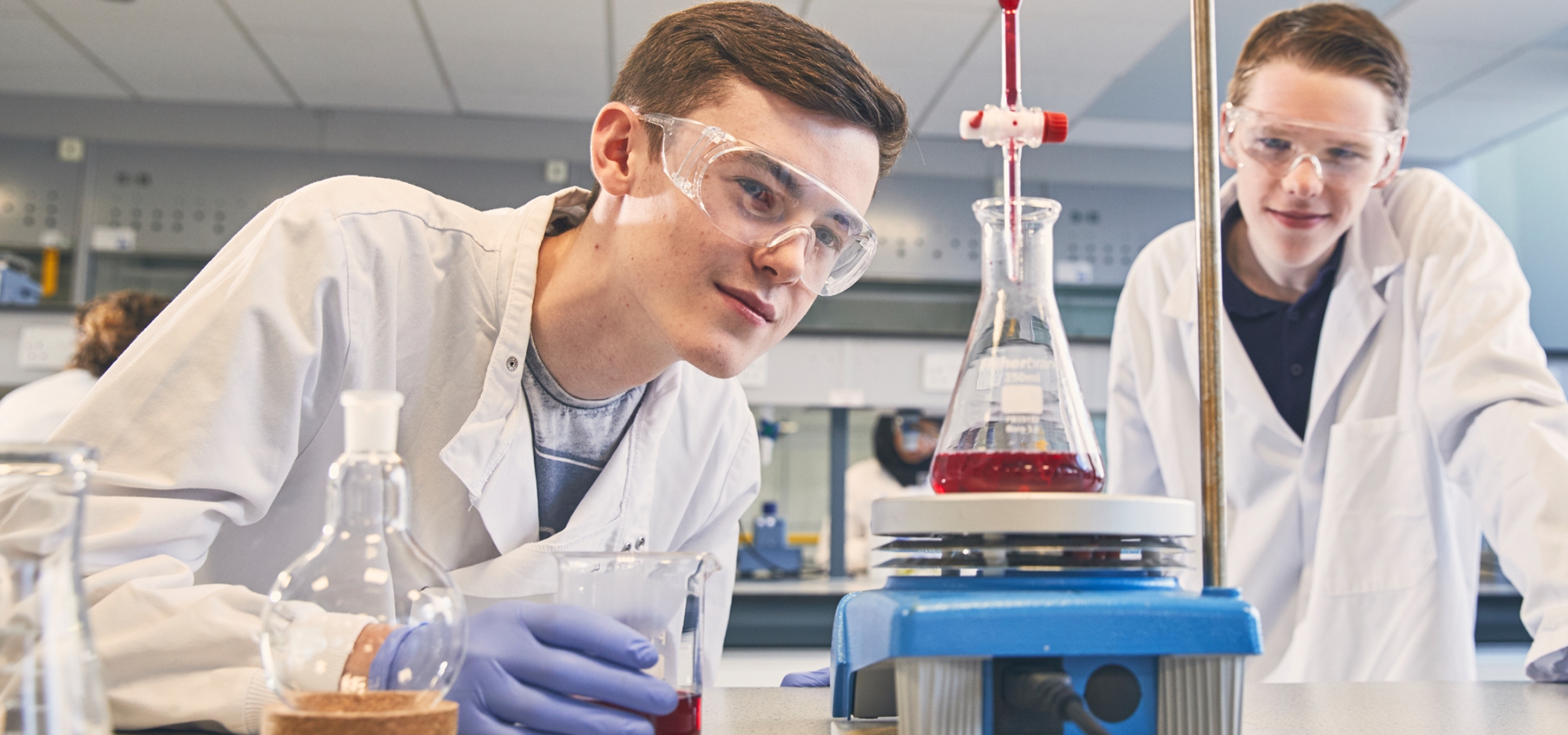 The Challenge
Higher education is an extremely crowded marketplace and there is significant competition in the North West so there is a real need for a creative campaign that gives UCLan clear stand out  and cut through in the undergraduate student marketplace whilst differentiating them from competitors.
The Audience
Current school leavers and undergraduate university applicants are part of Generation Z - a generation that seeks authenticity and relevance from brands with messages that are deep and rich in meaning but easily digestible. Amongst this audience, peer-to-peer recommendations are key as there is no one they trust more than people like them.
The Brief
To develop a vibrant, dynamic and personal campaign for UCLan's 2018/19 UK undergraduate student recruitment. This needed to appeal to both primary audiences - university applicants aged 16 - 19 and mature student applicants (21+) - with an authentic, welcoming and clear peer-to-peer voice. 
The campaign must elicit an emotional response so that potential students can see that studying at UCLan presents a great educational experience as well as the opportunity to join an inclusive community. 
The imagery needs to reflect the diversity of the primary audiences and the creative concept needs to have longevity, consistency and cohesive messaging, with the ability to evolve over time to help reinforce UCLan's position in the marketplace and drive awareness. 
The Idea
UCLan is more than just a university. It is a world-class teaching institution with outstanding learning opportunities and opportunities for inclusiveness. It's where like-minded individuals come to be a part of something much bigger than a qualification. It's a community of vibrancy, culture and aspiration. It's the power to reach your full potential through a shared experience, with the encouragement, solidarity and reassurance of peers and friends. 
It's doing all of it. Together.
The Campaign
The Together campaign captures the unique culture at UCLan in a way that resonates with the target audience.
It has a strong and distinct tone of voice which is important at a time when the teenage population is falling and other universities are competing, making it harder to stand out.
Together moves the focus away from just the individual and portrays the shared experience and community aspect of university, drawing on the wide range of courses and diverse and vibrant community at UCLan. 
Although the campaign moves away from individual achievement, the aspirational tone has not been lost in the campaign through the hero headlines and peer-to-peer subcopy. 
Before starting work, we researched the idea and creative amongst the target audience and competition in order to ensure that the messaging is powerful and stands apart from other universities.
The work that has been produced is a reflection of this research and we hope you love the vibrant, dynamic and memorable campaign as much as we do.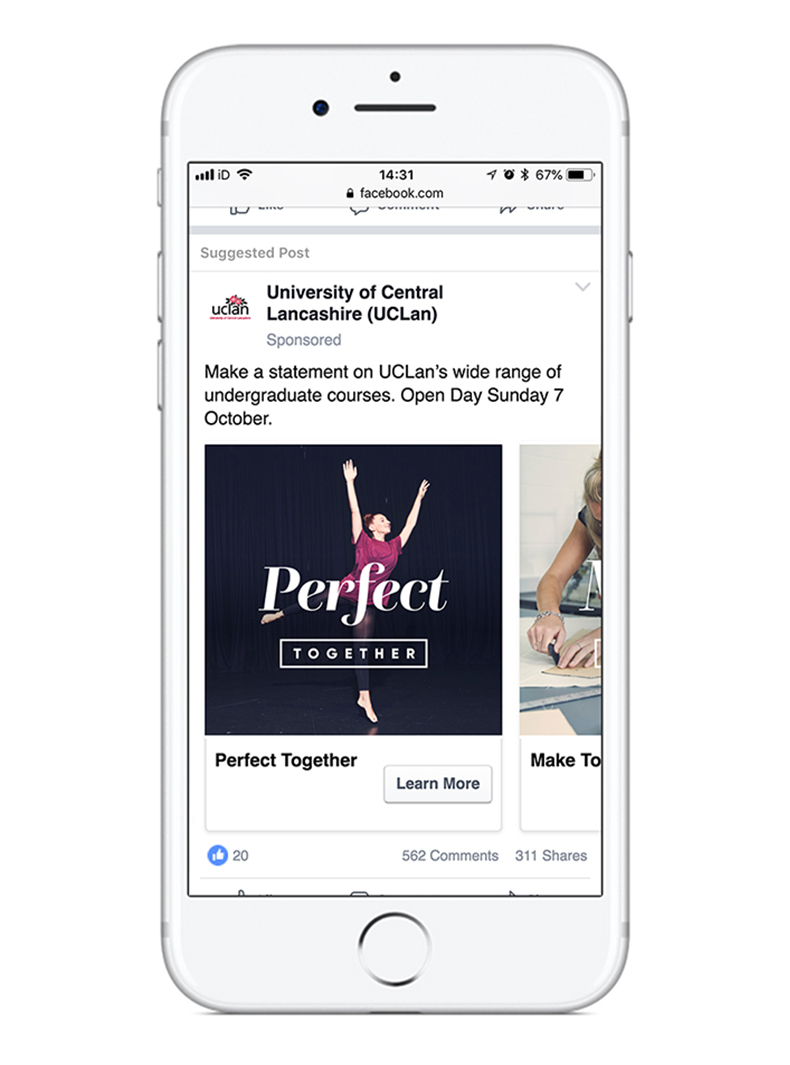 University is about shared experiences, solidarity and friendships. Together is such a powerful message and we are confident that it will truly resonate with our 2019 undergraduate audience.
Ruth Connor, Executive Director for Strategic Marketing, UCLan