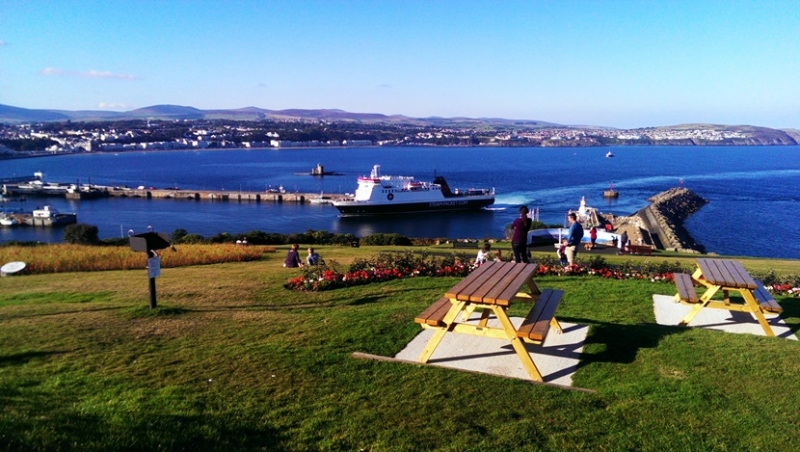 On the 31st of August, Access embarked on their biggest client photo shoot of the year.  Months of planning had created a new 2015 photography concept for the Isle Of Man Steam Packet Company, designed to capture couples, families and children all enjoying their favourite 'Island Moments' -through 'the Selfie'.
With a long shot, prop and model list, creative director Sarah and I set sail to the Isle of Man feeling that the two day shoot was not going to be an easy task!
"Absolute blast"
I have to say though, it was an absolute blast and the two days seemed to whizz by in a quick stop tour of the island- with just enough time to fit in a Monday night curry and a quick stint in the hotel casino!
The models on both days were great and jumped straight into everything we asked of them. Even though the days were long and busy, team spirits were high throughout and made for a really good atmosphere and an easier photo shoot. The shots looked amazing and when we called a wrap on Tuesday night, Sarah, the client and I were really happy with the results!
"It was a huge learning curve"
It was an amazing photography experience, a lot of fun and a huge learning curve for me.
I've got to say a massive thank you to Renee and Brian (Steam Packet), Adam and Lee (AMBA- Photography) and of course the models; Gill, George, John, Cathy, Lizzie, Hugo, Matt, Rebecca, Sophie and Ciernan.
---
---