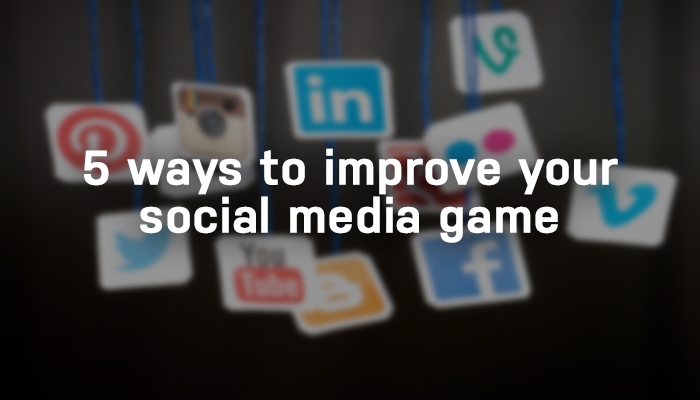 The world of social media is booming. With so many people active at one time, it can sometimes be hard to stand out amongst the crowd. If you're not seeing the results you desire, these steps could help you see an improvement.
1. Make your personality shine
The key to standing out on social media is to establish your brand tone of voice and then let your personality shine through! People like to engage with opinions, so instead of just posting an article headline, why not post a comment on it? Audiences will feel more inclined to click on the article to find out what all the fuss is about, plus you're more likely to open up an opportunity for conversation – it's a win-win situation!
2. Don't be that user when it comes to hashtags
It's common knowledge that hashtags are good for getting content found on Twitter, however, know your limits when it comes to including them in your posts. Overuse of hashtags is never fun to read and makes your brand look really spammy. I recommend that you only hashtag the keywords e.g
'We're excited to present our new #design project for #B2B company @.....'
This is a simple way to filter hashtags into your post and ensures that your content will be found by the right people.
3. Use the relevant platforms
Using social media is a great way to make connections and get your brand out there; however, the question you really need to ask is whether you're on the right social platform. For instance, if you're posting jobs on Pinterest, then you're probably not on the right social network (try LinkedIn)? If you're posting the right content on the right social network, then it's more likely to receive engagement as you'll be targeting the right audience. So think carefully, are you really pushing your brand to the right people?
4. A picture tells a thousand words
Attention spans are short; therefore capturing peoples' attention is tricky. Make it easier by including vivid images or video! Facebook posts that contain media get a huge 87% increase in engagement. Media makes your posts look more visually appealing and also help breathe life into your articles.
5. Share your thoughts in a blog
One of the best ways to improve your social media is with having high quality, original content that you can push out on your social channels; which is why writing blogs should be a key part of your digital marketing strategy. Be honest and share your industry opinions with your audience, as this gives them a chance learn from your expertise and interact with you.
The main thing to remember when using social media is to show personality and experiment with your content! There are plenty of tools you can use to track which posts are performing best. Armed with this information, you can fine tune your content to ensure you are giving your audience what they want, when they want it.
Got a question on social media or would like some guidance on your strategy? Click here or feel free to give us a call on 0161 872 3455!
---
---