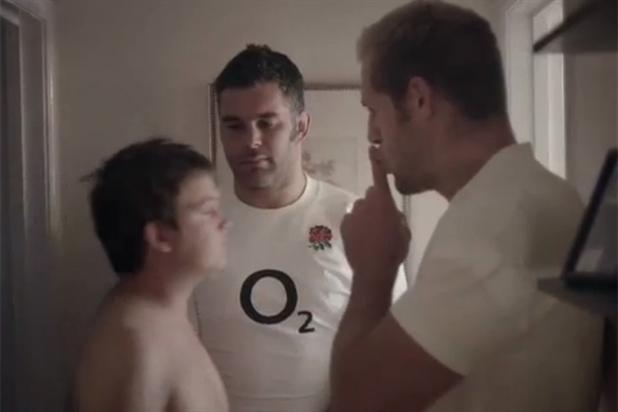 Like Rob, when I think of Sportsmen featuring in advertising the first thing that comes to mind is the poor cringe worthy attempts that I can only assume the pay cheque justifies the embarrassment they must have felt. Two examples come straight to mind.
Itchy, Flakey Scalp?
Joe Hart promoting head and shoulders – I didn't mind this at first as it was just him in his bathroom with an itchy scalp but when it transferred to the football pitch and he was receiving medical attention for an itchy scalp, I felt sorry for him. I can only assume the ridicule he received from team mates and opposition fans knocked his confidence and in turn his form nose-dived, all because of a bad ad. Poor lad.
Hey, Luis!
Second is Luis Figo's Just for Men advert. It features a poorly dubbed voiceover (obviously) and Luis kicking a ball into a goal (through a TV!). I'm not sure the ad even makes sense but it is so bad it's nearly good. Saying that, its good to see that the mercurial talents of Figo are still worth paying for. A top player in his day, if only he'd made the choice to NOT do this advert.
A Wake up call to remember...
My favourite ad featuring sportsmen though has to go to the O2 ad for the England Rugby World in 2011. Don't think this will automatically feature at the top of everyone's list but I remember it actually giving me goose bumps the first time I watched it during the world cup build up. It features England players at a fan's house, encouraging him to get out of bed, helping him to cook his breakfast pies and get ready for the early kick-off. It perfectly captured how every rugby fan felt about getting up at 7am on Saturday morning to watch rugby, but this ad made me feel very patriotic about doing it. O2 also sent out 90,000 specially created England Rugby Breakfast Packs for its customers to enjoy while watching the boys. Nice touch. 
Unfortunately the 2011 Rugby World Cup won't be remembered for England's on field performance or even this ad. It will be remembered for Mike Tindall, CCTV and a blonde lady (not called Zara). The advert worked for me though, although I never did receive my O2 England Rugby Breakfast pack.
---
This blog is part of a series:
---
---