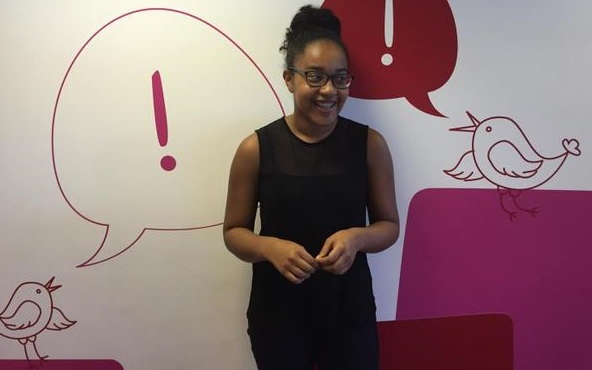 The  two week work experience in high school is about learning what the world of work is like and how you'd cope with the challenges that come with it. You have to choose your own placement. I've always been interested in marketing and advertisement and wanted to know what it was really like. So, I found Access and contacted them. I had to do an interview where I got a brief look into Access. I was the first high school student doing work experience that they'd taken on in recent years (no pressure here!).
Initial worries and doubts soon disappeared
I was very worried that the staff would be really strict adults that would treat my time there as the tea maker who wasn't allowed to do anything wrong or I'd be asked to leave - these thoughts were definitely influenced by too much TV! It hasn't been like that at all. Instead, the Access team (who all took turns making their drinks), were friendly, gave me real jobs and welcomed me into their team.
I was able to meet all the people from each department and learnt what each section did. I worked with project management so I did jobs like checking if websites worked; learning about a potential new system; going to a couple of meetings; wrote some reports on Access' website & most importantly, wrote this blog. A really interesting thing I did in the first week was help check through a website which was being built before it went live; I learnt the process that Access go through before a website goes live.
How I feel about my time here
From being at Access I have learnt many things and met lots of new people. I have learnt IT skills, team working skills and also independence, the confidence needed to progress further and help me in the future. With everything I've done at Access, I can't say that I know exactly what I want to be when I'm older. However, working in advertising and project management is something I'd definitely be interested in especially if it was with people as nice as everyone at Access.
---
---