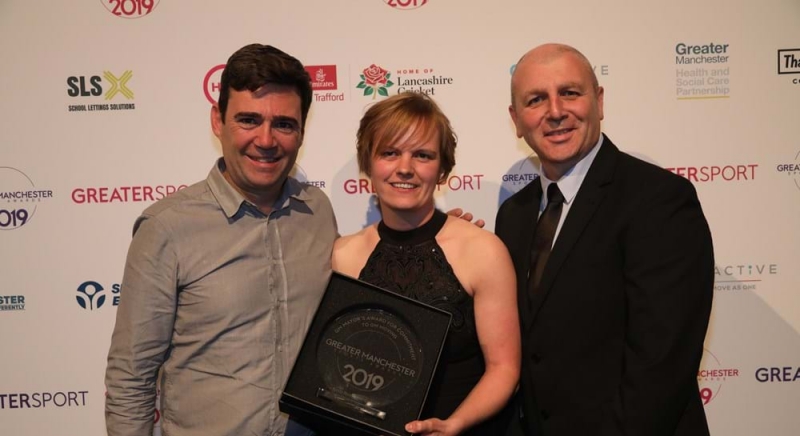 It was with immense pleasure that we joined our fellow That Counts! Collective – including Planning Express, Republic of Media and Intelligent Conversation – at this year's Greater Manchester Sports Awards.
The Greater Manchester Sports Awards recognise the incredible achievements and dedication towards physical activity and sport across the region. As part of our relationship with GM Moving and our That Counts! Campaign, which aims to get two million of the region's residents more active within the next two years, we proudly sponsored the Greater Manchester Mayor's Award.
Andy Burnham's Award recognises an individual or organisation who is showing outstanding commitment to Greater Manchester Moving and the plan's twelve priorities to increase activity across our county. This commitment could be as part of their day job or it could be a voluntary role they take on in the local community.
We were delighted that the award went to Kirsty Rowlinson-Groves, an expert fitness instructor who developed and led the successful CAN:Move cancer exercise referral scheme in Salford. Her initiative will enable 2,000 GM residents diagnosed with cancer to engage in physical activity for improved clinical outcomes and lifetime benefits. It was one of 10 awards handed out at the event held at the Emirates Old Trafford.
The award was presented by Phil Fraser, our Head of Accounts and Planning, who represented the collective on the night. He says, "The evening was really inspiring, with so many great stories of the tireless work going into making the region a great place for sport and physical activities at all levels. It was an honour to be a small part of an amazing awards evening to celebrate the outstanding talent, hard work and passion of those who go the extra mile to deliver community grassroots sport across the city region."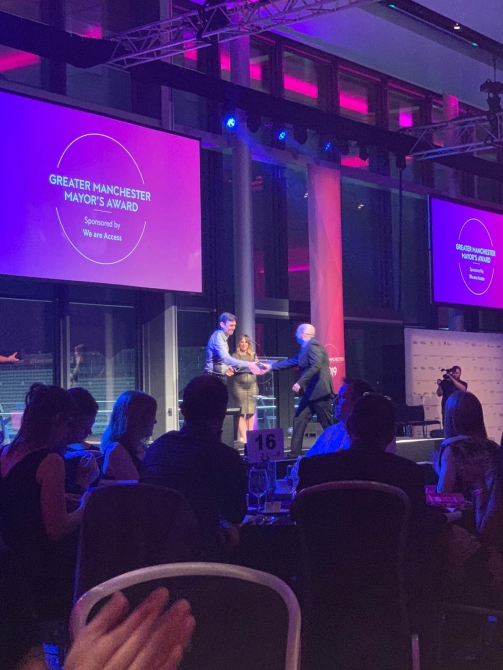 He adds: "Working on the GM Moving campaign has reinforced our opinion on the need and importance of encouraging people across Greater Manchester to get active. But from our own research, we understand how difficult it can be to take the first step. That's why our creative rationale was to flip the common narrative around sport and exercise, and empower people instead to move for just 30 minutes each day in ways that fit with everyday routines."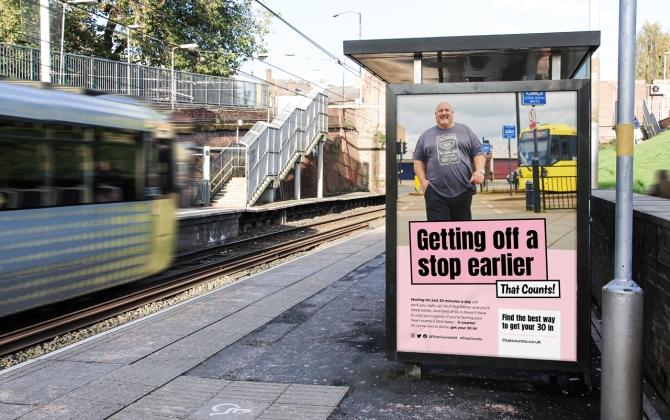 For more images of the night, take a look here.
---
---