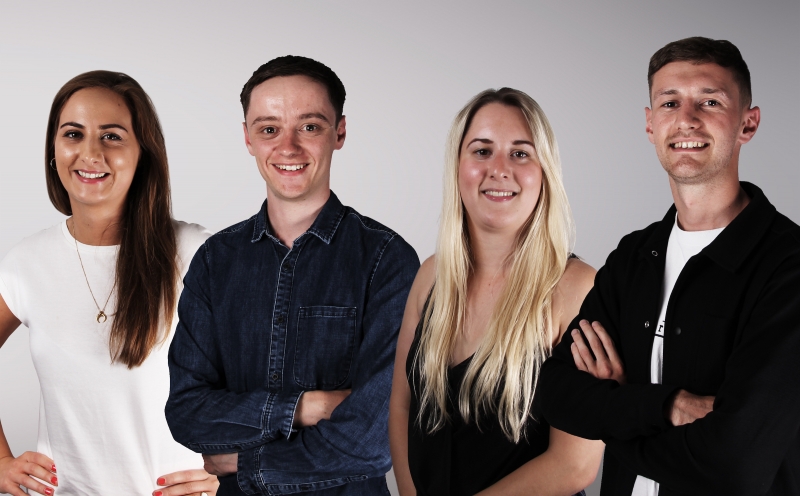 We've welcomed four new members to the team this month, bolstering our digital services, account management and design.
From L-R: Bethany Holdsworth, Adam Martin, April Powell and Matthew Carr
Bethany Holdsworth joins Access from digital agency Toyfight as a Project Manager. Bethany will be managing projects from concept to completion, tracking, reviewing and measuring results.
Junior Developer Adam Martin, previously worked at Cube3, while Junior Graphic Designer April Powell who was formerly at Driven, will be creating a range of digital and print concepts for clients including Greater Manchester Moving and Stagecoach Bus.
Matthew Carr joins as Account Manager. He previously held positions at Clear Marketing, CTi digital and Shaping Business. Working on the Stagecoach Bus and The Isle of Man Steam Packet Company accounts, he will manage and develop these key client accounts alongside the senior team.
April has had Access on her radar since her studies at university and commented: "For me, Access is on top of its game. The business is ambitious and its growing list of stellar clients really attracted me. I first heard about the agency when I was in university with many people recommending them as a great company to work for and so I'm delighted to be on board."
---
---