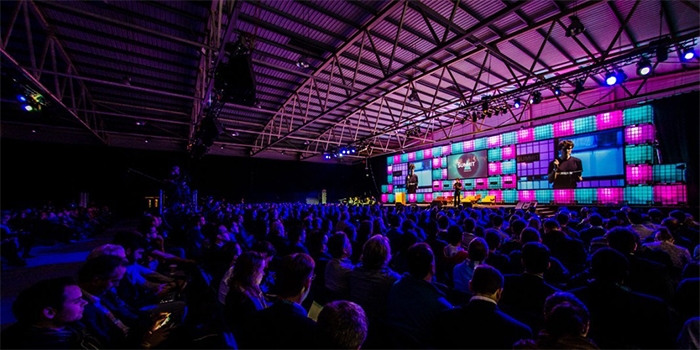 This November saw over 40,000 people descend on the RDI Conference Centre in Dublin for this year's 'Web Summit'. Myself and Pat were two of those 40,000 people navigating around 20 conference halls, listening to more presentations than you can shake a stick at and staring at spray painted sheep...
Springing on to the scene 5 years ago, the Web Summit has grown from 500 attendees in 2010 into the monster conference it is today. Next year will see Web Summit move from Dublin and head to Lisbon, where I can only imagine attendance figures will continue to grow and attract some of the biggest names in the industry.
Whatever your interest from wearables and robots through to financial technology (or FinTech) here are my top 5 highlights:
1. Hyperloop
What do you get if you cross a steel tube, very strong magnets and no traffic? A disruption to the freight and travel industry that hasn't been seen since the industrial revolution.
One point raised during this conversation that really struck me: if you combine the world's 15 largest container ships, they create more pollution than all of the cars on earth put together….(!?!?)
2. 85 million images a day and counting
Co-founder of Instagram, Mike Krieger, took us into a world where over 85 million images are uploaded every day; gave us insights into how functionality is dreamt up and prioritised inline with bugs, feedback and (sometimes abusive) tweets. The co-founder also covered how some of the apps' integral functionality, such as the recommended feed works. He even gave us a look into the next big thing for Instagram, which is centered around showcasing curated galleries of the best imagery (they have a lot of choice) from the big holidays - Christmas, Valentine's Day, Thanksgiving and Halloween.
3. VR is Very Real
Palmer Luckey, Founder of Oculus VR, took to Centre Stage to discuss all things VR. With the looming release of the Oculus Rift next year, there are big things planned for taking experiences only ever seen in science fiction films straight to your living room. He spoke of the partnership that has been forged between himself and Facebook owner, Mark Zuckerberg aligning their vision for a VR future. Palmer also spoke of the challenges they face in recreating the sense of touch which is the next frontier for the Oculus team.
If you're itching to try out your own dose of VR (like we were) you can dip your toe in the water with Google Cardboard combined with your smartphone which is all open source. Seen below (styled by our very own Liam Walsh) we've sat next to Paul McCartney, taken a walk around New York City and partied with Muse - it's pretty awesome.
4. Irish Sheep
No expense was spared, with 21 sheep sprayed in the Web Summit colours because why not?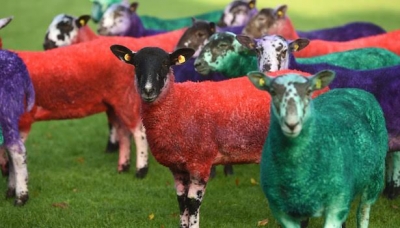 5. Pixar and Farts...
Web Summit's closing conversation was definitely one not to miss out on. Ed Catmull, founder of PIXAR, discussed the power of creativity and innovation. He also came out with this cracker whilst talking about the circle of life:
"Old farts come from young farts."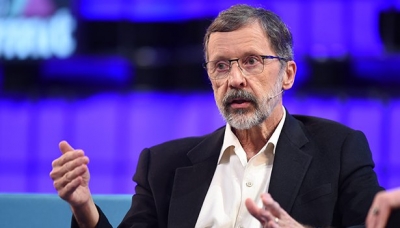 Don't forget to check back soon for Part 2 and see what stuck out for Account Director, Patrick Hamilton!
---
---