Last week it was my pleasure to be a guest speaker at the 2019 Marketing Show North (#MSN19), taking to the stage in the Insights Theatre during the second day of the show.  
I was invited to present a topic that I've been researching for a number of years now, Gen Z. Building on this I also illustrated how we have translated our ongoing marketing insights into Gen Z into a stand-out campaign for UCLan that in just months has delivered unprecedented results.
While you can read previous posts on both Gen Z – the new generation game - and the new UCLan campaign, I thought it would be useful to share some of the key slides I presented - including my summary of 'how to not to get ghosted by Gen Z'!
As well as sharing these 10 key elements for marketing to Gen Z, I was keen to emphasise a couple of other really vital considerations relating to this audience.
It's vital to acknowledge that while us marketers like to try and group traits and habits of audiences to enable us to target them cost-effectively on mass, more so than any other audience group that have gone before Gen Z are unique and wish to be seen as individuals. Ironically as an increasingly talked about generation, they fight classifications and tags!
They are also dichotomic. While they strive to be unique they also want to fit in so they have to balance between being different whilst being part of the group. This can be tricky for marketeers to crack as the challenge we face is to tap into the individual's sense of self whilst ensuring that we appeal to all peers standards.
Similarly, this isn't an easy audience to summarise – it's forever changing! As quickly as we reach some strong conclusions and get to grips with what will resonate with Gen Zs, they change the rules and new findings emerge that we, as marketers, need to adapt to.
This reinforces the importance of real-time, ongoing audience research – a bedrock of our work here at access.
In fact we have a number of additional projects underway to continue our deep dive into Gen Z – including an up coming round table. Do get in touch with us if you would like more information or to attend our future events on the topic.
And some final slides on our newest and most challenging audience that I hope are of interest: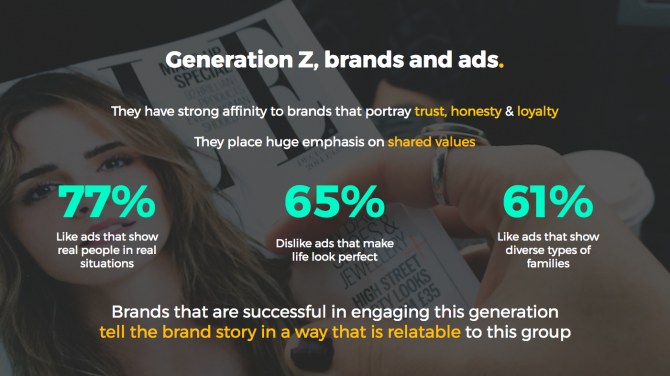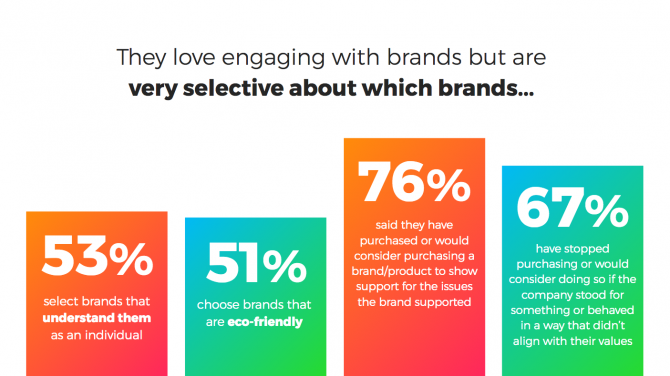 ---
---