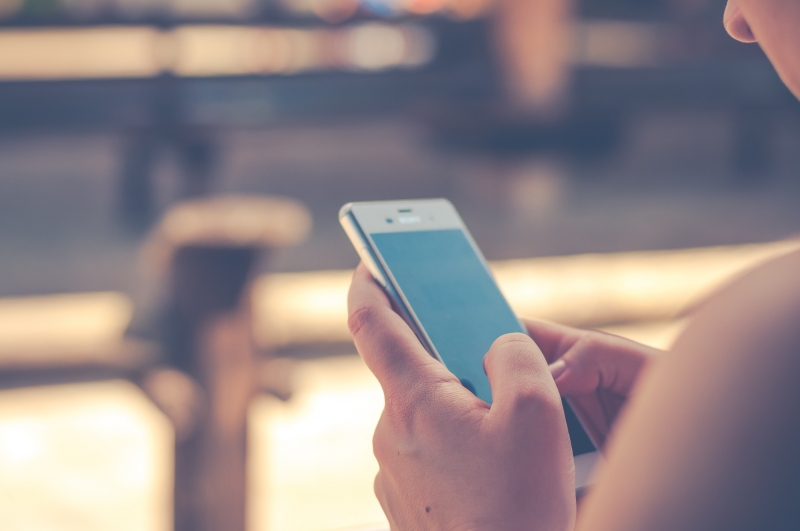 Accessibility in technology is not 'a nice to have' it's an essential part of a business strategy. This was echoed in a new report that I was recently asked to participate in, which outlines how putting accessibility and inclusivity at the centre of a digital strategy can boost goodwill, brand value and revenue.
Accessibility, usability and inclusion are closely related aspects of creating digital products and services that work for everyone. Their goals, approaches and guidelines overlap significantly so it is most effective to approach them holistically when looking to create the 'digital experience' – a significant part of the modern customer experience.
For many organisations, accessibility is specifically identified as a high priority in order to cater for all audiences regardless of disabilities. We can cite three of our clients - WaterAid, National Grid and the Welsh Government - where this is certainly the case.
But by addressing accessibility and inclusion for specific users, usability and the overall experience is improved for everyone.
Recently, I was asked by the Realization Group, who provide insights into trends, challenges and developments in the financial markets industry, to participate in a report analysing current approaches and practices to mobile and web accessibility, alongside representatives from KPMG and Planit.
Below are some key take outs from the article.
Why should we care about mobile accessibility?
Mobile commerce is at the heart of our day-to-day lives – you can now purchase almost anything from the palm of your hand and the growth of mobile transactions are only expected to rise. The report focuses on the estimated billion disabled people worldwide who are often unable to share the benefits that mobile technology has brought us. With growing concern that lack of accessibility will lock disabled people out of healthcare, banking and other critical provisions, lawmakers around the world are legislating for the incorporation of assistive technologies in web applications – but the road to compliance isn't always easy.
Defining the rules
Governed by the World Wide Web Consortium (W3C), global Web Content Accessibility Guidelines (WCAG) were established in 1999 listing 14 measures that application developers were encouraged to adopt. Updated nine years later to WCAG 2.0 (and with further updates made to create version 2.1 in June 2018), the guidelines place four core principles at the heart of accessibility strategies: that an application must be perceivable, operable, understandable and robust.
To ensure compliance with the guidelines, the report looks at how developers can be expected to test for dozens of assistive technologies, including screen readers and alternative input devices.
I argue that building good accessibility and good engineering practices into a product from the start, is the best way to future-proof for the way that people might access and consume web content in the near future. It is also more cost-effective than trying to retrofit accessibility, removing the risk of having to re-engineer what could be a large and complex platform.
Man vs. machine
Although automated testing tools are important and useful within the development process, they are only partially effective – in a test conducted by the GOV.uk accessibility team, some of the more popular testing tools identifying as little as 17-50% of known issues, albeit on 'the world's least-accessible webpage'. Given these shortcomings, the human touch via independent manual testing should never be overlooked when taking a comprehensive approach to accessibility. This is especially important in the arena of accessibility testing, where a wide number of assistive needs will account for differences in the ways platforms are used.
Conducting independent testing also means that you're removing the usage bias. This is when a development and in-house test team have built up familiarity with the platform. They'll inherently know how to use it, how to navigate it, and they're more likely to be subconsciously introducing workarounds for any issues.
The Realization Group report goes on to look at common pitfalls of independent testing which can occur if skilled independent testers are not employed to carry out the work.
In the report I also highlight how it's important to test with a broad range of users across a number of devices. Ultimately if the designers and developers haven't got any appreciation of visual impairment – or don't have a visual impairment – they need to strip out the visual aspect of the site and come back to the context and structure of the information. It's about looking at a website in a non-visual way and approaching it as structured semantic content – taking this approach provides a great foundation for good accessibility, and a relatively good level of accessibility 'out of the box'.
Accessibility pays
The report ends on a crucial point. That despite both societal and regulatory pressure, whether a site is made fully accessible will always come down to the expertise and the resources of the team involved; planners, content producers, designers, developers, project managers and testers. Using skilled and experienced testing professionals is the only way to ensure the highest levels of WCAG compliance. And whilst achieving the highest levels of accessibility requires additional effort and investment for testing and development, getting it right can be extremely lucrative.
1 in 5 – Nearly 1 in 5  working adults have a disability.
£249 billion – The spending power of disabled people and their household continues to increase and is estimated to be worth £249 billion per year to UK business.
£11.75 billion – Estimates show that the 4.3 million disabled online shoppers, who click away from inaccessible websites, have a combined spending power of £11.75 billion in the UK.*
By making a site more accessible you are broadening the reach of your offering to a wider client base. More and more companies are realising that by treating accessibility as a priority, and investing appropriate budgets, they are not only doing the right thing, and delivering in the areas of corporate social responsibility, but delivering a range of commercial benefits as well. "It's a win for everybody involved."
If you would like a copy of the report in full or are interested in finding out more about an event I will be at that will also be discussing topic (London and Manchester) then please drop me a line at [email protected]
* sources: wearepurple.org.uk/the-purple-pound-infographic/ www.scope.org.uk/media/disability-facts-figures/
---
---