We've kicked off our new 'Access Speaks Louder Than Words' initiative with some fun filled Christmas activities including a Christmas Jumper Day fundraiser as well as decoration and Secret Santa donations.    
Our Access Speaks Louder Than Words initiative will see us increasing our support and fundraising for charities in the local community throughout 2020, dedicating time and resources to help improve local lives.
And as Christmas is a key time of year to support those in need, we've begun our fundraising already.
We've teamed up with local charity Mustard Tree whose aim is to tackle both the causes and consequences of poverty and homelessness. Based in Ancoats, they offer a wide range of services: food kitchens, CV writing, computer skills workshops, food/bedding donations and housing assistance. Mustard Tree don't just want to get people off the streets, they want to give them the skills to stay off the streets through employment.
Last year volunteers saw around eight new people go to them for help on a daily basis, but this year that figure has sadly exceeded 30 on some of the worst days. With things getting tougher and tougher at Mustard Tree every year, Team Access is fundraising to help ensure the charity can continue to support our local community into 2020 and beyond.
So far, instead of spending money to decorate the office for Christmas, we have donated our decoration budget and encouraged colleagues to bring in old decorations or hand make snowflakes to add an alternative Christmas sparkle to the office.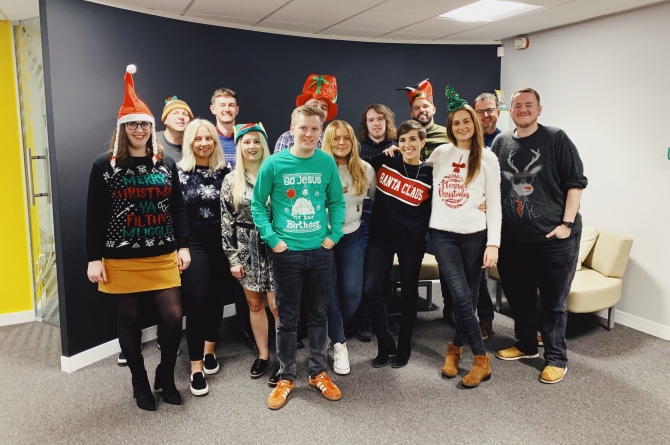 For this year's Secret Santa, the team has donated their £5 budgets to the charity, and to support the cause further, we all donned our favourite Christmas knits on 13th December and donated £2 each to the pot. Access is matching all donations made by our team throughout December.
As well as donating money, some of our team are also bestowing their time. Part of this activity will see us volunteering at Mustard Tree's Friday Food Kitchen where guests who may be experiencing homelessness can get a hot three-course meal, practical items like hats, gloves, sleeping bags, and are able to access signposting information for further support; and throughout 2020 we'll continue to support Mustard Tree in their efforts to help the community in Manchester.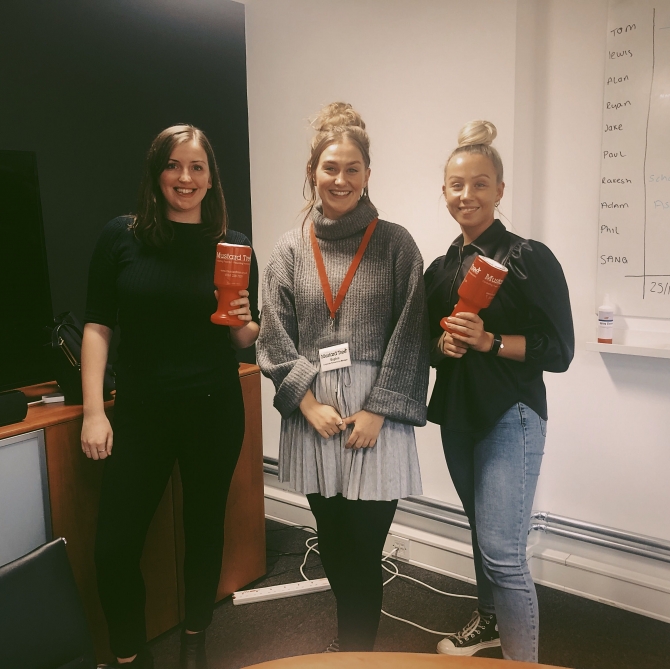 Representatives from Mustard Tree visited the office earlier this month to tell us more about the great work they do. 
You can find out more about Mustard Tree, and how you can get involved, at https://mustardtree.org.uk/
---
---