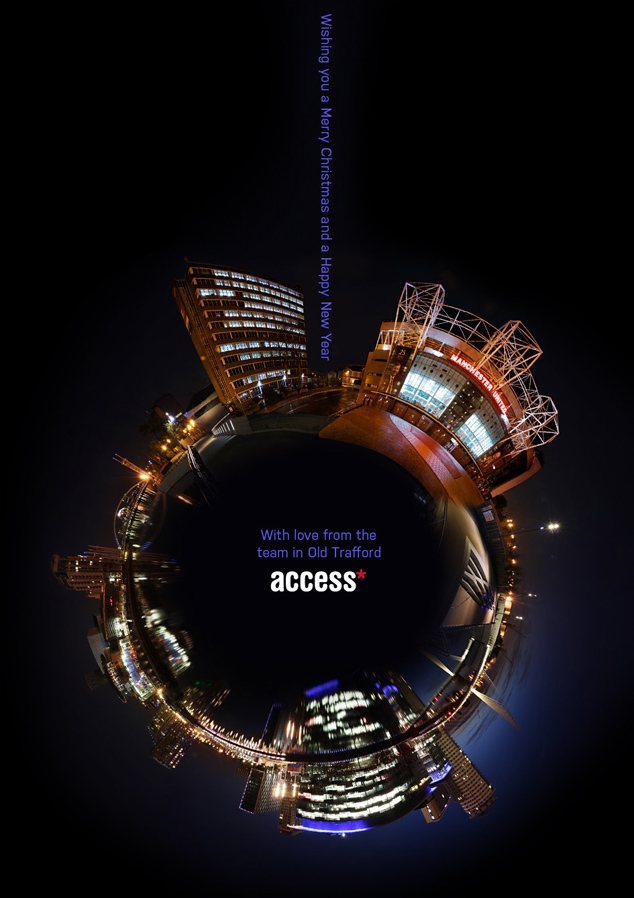 I'm very proud to say that this year's digital Christmas card from Access features my photography of local landmarks around Old Trafford and Salford Quays.
Taken in July and December, twenty-one long exposures went in to making the final image. These were combined in to one fantasy 360º panorama where MUFC and the Access office sit across the glassy waters from MediaCityUK and the Lowry Theatre. We then turned the panorama spheroid using the 'Little Planet' Photoshop technique (tutorial here) and voila, a Christmas bauble is born!
Find more photography from the amateur snappers at Access on Flickr.
---
---