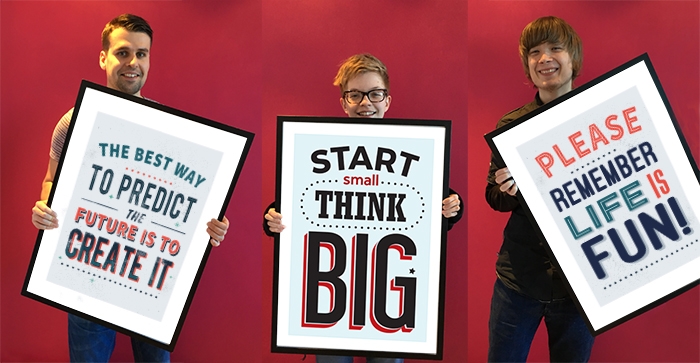 We've been steadily growing our Drupal team here at Access and we're happy to announce two new key members of the development team. Michael Trestianu and Jake Ryan are our latest appointments, both of which will be working on an impressive rosta of projects.
Michael Trestianu joins us from Hydrant in Carlisle as a Web Developer. He'll be working closely with Technical Lead Phil Norton to deliver Drupal projects to Access' clients. Trestianu's expertise in this area further adds to Access' reputation as a leading Drupal supplier. In 2015 Access won a Big Chip Award for Best User Experience for their Bafta website build using Drupal.
And to further enrich our Drupal team we've appointed apprentice, Jake Ryan. Jake's apprenticeship is supported by Happy, who help to support and train the next generation of Drupal developers.
We've also taken a new focus with content with the appointment of Ruth Hartnoll. Ruth joins us as Content Manager. She'll be working closely alongside Head of Account Planning & Management Phil Fraser and the account team. Her CV includes roles as a Copywriter and Content Coordinator at Tecmark and Rippleffect. Ruth will be delivering content campaigns for our clients.
Our MD Simon Landi had this to say about the latest team members:
"Our new recruits show how we're investing in our team and, in turn, delivering exceptional work for our clients. By adding their specialisms we're really strengthening our offering. Appointing apprentices is also something we care about passionately. We develop skills so that we can develop as a company. Investing in our team is something we care about very deeply at Access and we couldn't be happier to welcome the new recruits!"
---
---