We're really excited to announce that two of our projects have been shortlisted for the Big Chip Awards 2016! We're up for Best use of Visual Design for the Smart Focus website and Best B2B E Business Project for Sentinel's SystemCheck Web App. We couldn't be prouder of the work we've produced. Learn about our potentially award winning work below.
Best use of Visual Design for the Smart Focus website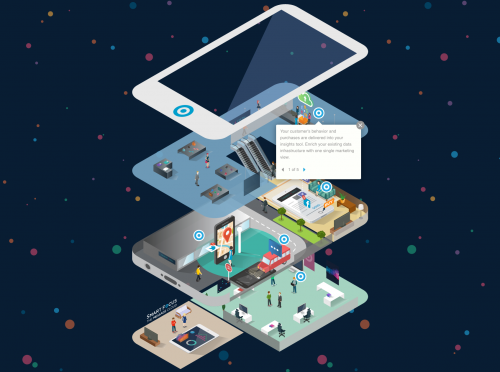 What do SmartFocus do?
SmartFocus sell a real-time marketing platform called The Message Cloud. It records detailed customer behaviour, enabling smart marketing communications. The Message Cloud enables marketers to own every moment of the customer journey. Their data is informed by consumer behaviour, not by the marketer's best guess. It connects customers with businesses on a whole new level.
Access were tasked with making an accessible and attractively designed website that simplified their complicated service offering. The site needed an easy navigation, clear information architecture and present SmartFocus as market leaders. It also had to have a versatile CMS system allowing for agile page building.
What did the website have to do?
SmartFocus wanted a site that conveyed the premium nature of their services and to distinguish themselves as market leaders in their field. They had to stand out and be understandable. Their site needed to sell their services in an attractive and comprehensible way.
Not only did their complex services have to be clearly communicated, the site also had to be easy to navigate between diverse offerings and applications specific to each market sector. The information architecture on the site needed to be driven by common sense and usability. It also had to make content easy to edit and upload – and it had to be presented in a fresh and interesting way.
Best B2B E Business Project for Sentinel's SystemCheck Web App
What do Sentinel do?
Sentinel is a water treatment company that provide the best lifetime protection for heating and hot water systems. In operation since 1988, and running as an independent since 2005, Sentinel are market leaders.
What did we make?
Access worked in collaboration with Sentinel to create a web app that has helped to revolutionise processes the company has been using for years. Whilst we can't share details of the app, we're so happy to have created something potentially award-winning for a long standing business partner of ours.
We'll let you know how the awards go after June 23rd!
---
---