Why usability is more relevant than ever
Website design and build is a commodity product and we need to improve and increase the ways in which we differentiate ourselves.
Usability is one of the key ways that we can do this.
To us that live and breathe web development, and have been involved in a project from the beginning, it can feel that a user's journey is obvious.
It's obvious to those working on the project how you should buy a pair of red polka dot socks or donate a fiver to your favourite charity.
As a consumer, however, when you're a pair of fresh eyes looking at the site on your mobile, it's often a very different experience.
So, last week we took a team of planners, project managers, designers and developers along to MMU's Usability Laboratory.
We wanted to learn how they're assisting companies to capture and analyse human behaviour.
This conversation has never been more relevant as we interact with computers, mobile devices and video game consoles more than we ever have.
What is The MMU Usability Lab for?
The MMU Usability lab is built to support the design, development and assessment of software and hardware. It's there to help identify potential usability problems a website may come up against.
For example, if you've just developed a website and you want to know where user's look on a page most you would hire out the MMU usability lab and user their eye-tracking software whilst someone was on your website. It gives you intelligence on your users and how they view your website.
What is in the laboratory?
The Observation Suite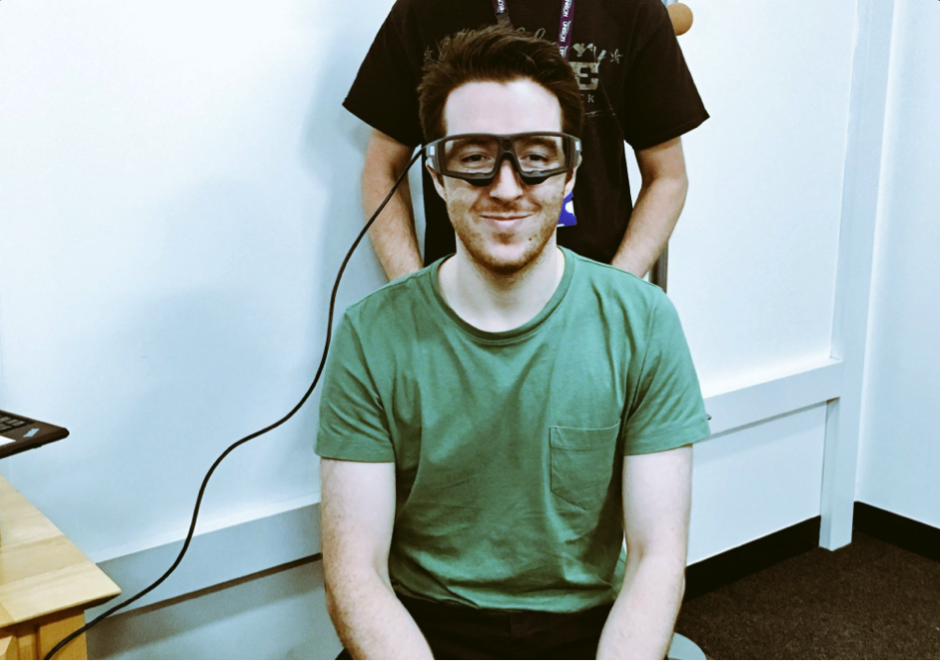 As the lab is designed to mimic real life situations as much as possible, there's an Observation Suite that helps users to feel relaxed and comfortable. It looks and feels like a living room.
Everything is as it should be, but with remote control cameras and microphones in place to capture user behaviour and facial expressions during evaluation sessions.
Video data is then digitized in real-time, and observed behaviours, including user engagement measured using heart rate monitors, can be fed into the world-leading Noldus Observer XT 10 behaviour analysis software.
PC Laboratory
This is where digital agencies can really use the lab to its full potential. The PC laboratory can be used to capture keyboard input as well as to capture interactions with games consoles such as Wii, Playstation and Xbox 360.
Eye Tracking
Eye tracking software, called SMI RED 250, helps to record a wide range of data from fixation point of the user's gaze and pupil dilation to scan paths.
BeGaze is used to analyse the output. For example, the definition of custom areas of interest and a wide range of statistics and the production of heat maps and other visual representations of the data.
Who might benefit from it?
We attended to help us gain a deeper insight into our clients' sites. But other companies who might benefit from the lab include other digital media marketing companies, website and video game developers, business applications builders, and developing and designing technology based systems.
Learnings
The MMU Usability lab is a space for collaboration and experimentation. We're building bigger, more complex and more expensive websites every day. It's spaces like the MMU lab that is helping to make these websites as good as possible for the end user.
These tools help us to build confident websites that align closely with customer experience from day one.
Of course, websites evolve with their users' feedback. So MMU's lab is a great place to build strong foundations with clever tracking and analysis tools, split testing, and much more, but ultimately a human touch is needed post-live.
The painstaking planning is worth it, and the MMU lab helps you to position yourself in the best possible way.
Plan, test and post-live analyse. It's the best way to ensure a positive, lasting user experience.
---
---