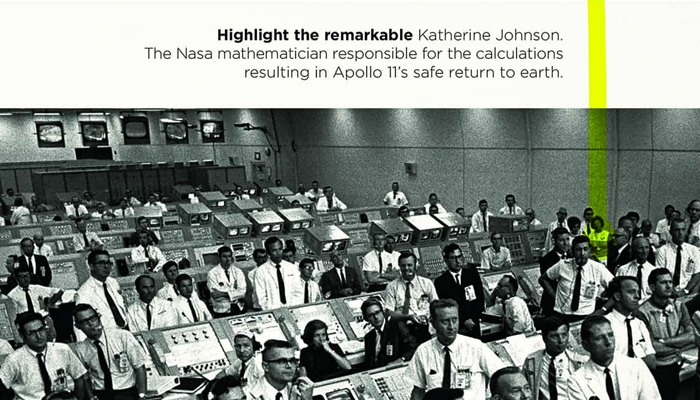 Big causes, self deprecating humour and magnificent use of data - 2018 once again gave us some stellar creative campaigns that got people talking. Here the team at Access talk us through their personal favourite ad campaigns of the year ...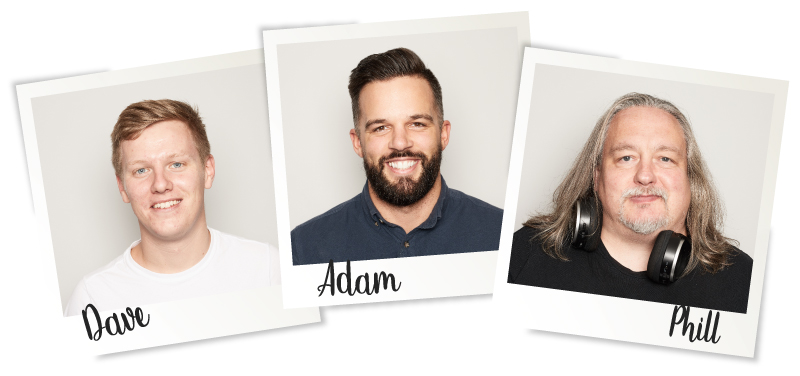 Dave Welsh, Graphic Designer
Stabilo - Highlight the Remarkable
The Stabilo campaign is one of those you just wish you'd come up with yourself. The idea and visuals are so simple, but also functional - I love how they've taken the product's very basic feature and use it to "highlight" these great stories and people.
Adam Smith, Creative Team Lead
Spotify put their data to great use again with '2018 Wrapped' following previous success. The viral way this has spread, through platform users and artists alike, has been great to see with people keen to share their year in music between friends and through social media. The 'Your Top Songs 2018' playlist is also a great addition to the campaign.
Their 2018 campaign '2018 Goals' also uses user data in a tongue in cheek fashion. Pointing out users strange habits, but in an jesting anonymous way. I like the playful stance Spotify have taken in their campaigns and great to see big data being used to inform the creative. If you haven't already, why not check out your own Spotify data from 2018 at spotifywrapped.com
Phill Watson, Studio Manager 
Bethesda Game Studio's live action Fallout 76 commercial. It's brilliant advertising because it looks really cool, they've used a classic 'feel good' Beach Boys tune in the background. The ad makes it look like you'll have so much fun meeting up with friends and having adventures together. Unfortunately, the reality is far from that. In my opinion the game is boring and doesn't look like the 'next gen' game it should be. My opinion of the game doesn't detract however from the ad which I think is exceptionally well done. By using live action they've managed to make it more exciting than the dreary reality of wandering by yourself and occasionally coming across a screaming seven year old from Pittsburg who fails miserably in trying to kill you.
Michael Chadwick, Senior Frontend Developer
This is clearly because of that kid dressed as a plug ... enough said.
Liv Morris, Project Manager
I love it, I think it's really funny but also risky. It's walking a fine line because some of the topics and scenes they show have the potential to offend. The campaign itself plays into modern hysteria about technology, which I love, while convincing customers that phones are goooood, with the humor aspect.
Lois Keogh, Senior Project Manager
What I like about this campaign is choice of a simplistic design and a predominantly black and white colour scheme. This places the issue of sexual harassment and inequality as a black and white issue, with no need for heavy imagery and animation. The call out of "Dear Sisters" also elicits an immediate reaction from a female reader and introduces a strong message of togetherness.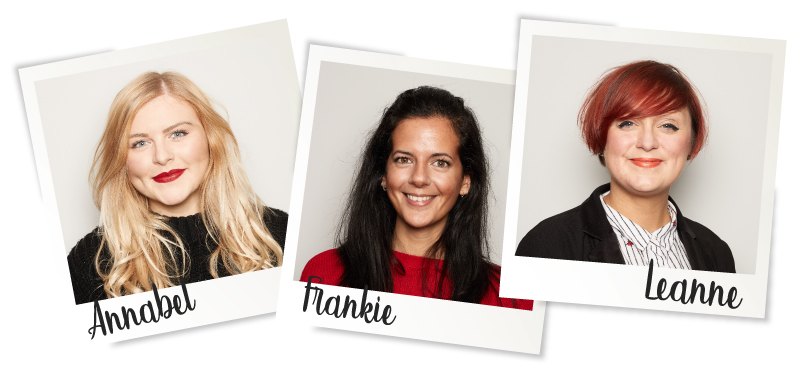 Annabel Coar​, Account Executive
Nikes 30th Anniversary Campaign
The Nike 30th Anniversary Campaign was probably the campaign I talked about most in 2018. I love this campaign. I love it for a few reasons. The first being that the campaign includes inspirational messaging from individuals in sports professions who have been subject to discriminatory behaviour in one respect or another. The second being that during the time the campaign was published, Colin Kaepernick (the face of the campaign) was suing the NFL for allegedly pushing him out of the league for his on field protests against police brutality in the US. I hugely admire Kaepernick for his courageous actions that effectively cost him his career. But I also think Nike deserved commendation for using the campaign as a movement towards positive change, rather than as a sales tactic, even though this meant alienating many American customers who subsequently decided to boycott Nike.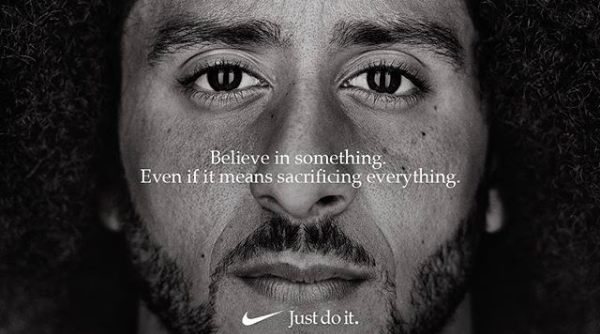 Frankie Metzinger​, Senior Account Manager
I think the concept of this campaign and it's execution with censored images really brought home the impact on all people living in conflict, especially children. It captured their innocence, vulnerability and, I guess, our fortune. Its emotional impact, on me at least, was enormous and inspired me to not only act, but also to remember the ad and change my thinking a little.
Leanne Ledger, Planner
The reversible poem in this campaign is a brilliant way to communicate the core message of 'if your partner turns on you, turn to us'. It's really quite shocking, which is what is needed in order to raise everyone's awareness (not just victims) of domestic abuse at Christmas time. It commands the reader to engage and give their full attention, and gives you a really big 'ah ha' moment, albeit quite an alarming one.
The poems are simple and well written - they must have been difficult to get right! I also love the way the ads have been art directed - the background, logo and type have been treated for authenticity as if to look like they are taken straight from a book of old poetry. I haven't heard the radio ad narrated by Maxine Peake.
Pat Hamilton, Operations Director
I've always been a fan of the simplicity of the Lacoste logo. The green crocodile is instantly recognisable and, for me, a classic and elegant bit of sports branding. This year, Lacoste changed their logo for the first time in their 85 year history and they did it in partnership with the International Union for Conservation of Nature. They replaced the iconic crocodile in favour of 10 endangered animals. The campaign was launched during Paris Fashion week; the limited edition polo shirts sold out and Lacoste triumphantly smashed their CSR targets for the year. An all round win for Lacoste.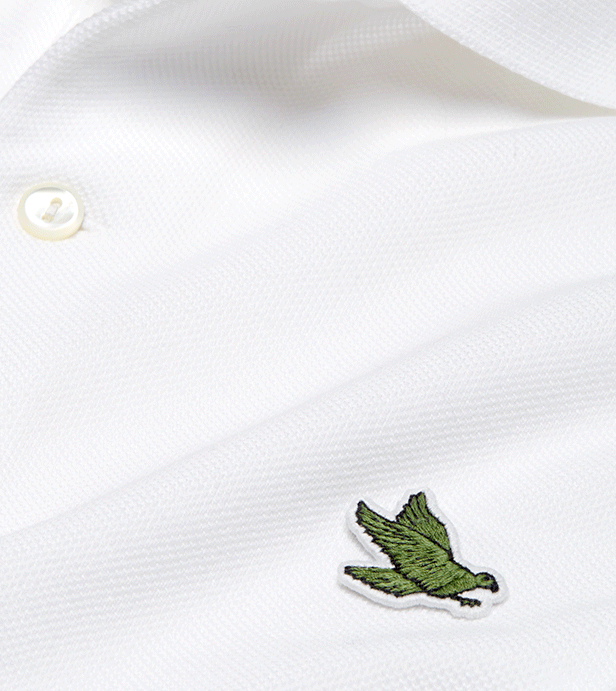 Phil Fraser, Head of Planning and Account management
Lloyds Bank - Get The Inside Out
This was a stunning bit of work, beautifully raising awareness of mental health issues and adding weight to the de-stigmatisation effort.
It gave a bank an ethical personality in times where the opposite is felt by the majority. Praise should be given to Channel 4 for providing the opportunity for this to be aired - their annual diversity fund (whilst still too small) is the catalyst for brands to step up. It is a shame that they are not doing it of their own accord. Maybe the rise of Gen Z  will place a larger emphasis on ethics in future campaigns.
Simon Landi​, Managing Director
Why? Because it was self deprecation at it's best - the response was immediate, it was witty and on brand! As someone who's never had a KFC (!), both my knowledge and opinion of the brand has been vastly improved by their reaction to a monumental cock-up - I might even be persuaded to try out a bucket next time out.
So there you have it - a diverse round up of the campaigns that have caught our team's attention in 2018. Do you agree with our selections? What campaigns would you like to add into the mix?
---
---