The digital world is moving at pace, making looking ahead to what happens next an increasingly exciting proposition, with plenty of opportunities for curveballs to derail even the most seasoned marketing commentators.
There seems little doubt that 2019 will be the year that some long-standing trends and innovations (such as AI and voice search) will finally take their place in the spotlight, whilst the wider cultural landscape, including privacy and data issues, will continue to impact on brand relationships. But how will this all come together in 2019?
The team at Access has made its 10 predictions for the brand marketing and digital industry in 2019.
Trend #1 - AI and machine learning gets deep and personal
Personalisation has been the word on the marketing industry's lips for the past few years - and with brands such as Netflix, Amazon and Spotify nailing the personalisation piece, it is something which customers have simply come to expect. So what next?
For us, the enormous power of opportunity that exists with machine learning means that 2019 will be the year that personalisation steps beyond retail and ecommerce, and into powerful data-driven personalisation in the content marketing space. Advances in the use of data and decisioning tools will facilitate fast progress in this area.
Next year and beyond, personalisation will be increasingly rooted in developing a deeper understanding of individuals through data, and being able to serve better, more relevant and more seamless brand experiences to invoke actions, feelings and responses. There is much debate to suggest that this cannot be done by machine alone - that there must be a human element to 'curating' experiences from the data. We look forward to seeing how the debate turns out in 2019 as it is one we have hugely enjoyed being involved in this year.
Trend #2 - We finally see the fallout from GDPR and Facebook's data scandal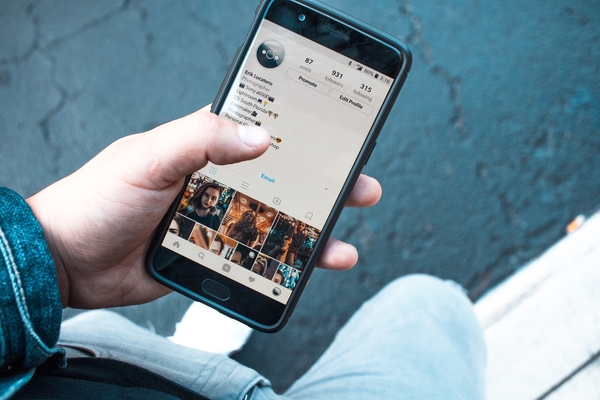 GDPR and ongoing Facebook data scandals meant that 2018 was the year that people started to pay more attention to how their personal data was stored and used in the digital space. But has it really made an impact on mass consumer behaviour? We think not yet – but it is certainly one to watch for 2019 and beyond.
A recent report by Marketing Week (published in August) found that in the three months since GDPR, 65% of consumers believed they had seen no change to the experience that they have with brands. What is more, more than a third (36%), believe that companies have used their data without their consent since GDPR came into force.
Running alongside GDPR was Facebook's data issues. 2018 has left Facebook reeling from a number of high profile news stories which brought to the fore what the world's biggest social media platform has actually been doing with our data for all of those years. Despite taking a hit on the stock exchange, calls for the world to #DeleteFacebook and a declining younger demographic, people are still using the platform and brands are ploughing ad spend into it. So if that's not enough for us to lock down our privacy settings and remove ourselves from the platform – what will 2019 bring?
The dilemma that consumers face is – how much do they want to give up their data to be served content and offers that suit their needs? There is also the question of how they choose the brands that they decide to give this information to. Ultimately we have seen how data is the key to driving personalised and ongoing relationships with customers but the onus is now on brands to engage their customers, to create meaningful, added value content for which people are happy to give up their personal information. 2019 will also be the year that marketers place much more of a focus on user experience to overcome the pop-ups and jarring customer journey that GDPR seems to have created. In fact, a recent report by WARC discusses how improved customer experience across both the on and offline space is crucial for not only brand growth but also increasing trust in brands. According to WARC, "almost two thirds (61%) of agencies and 52% of brands cited CX as the most important digital transformation for business in 2019. There is still some way to go, however, as just 15% of brands say their CX is aligned across channels."
Trend #3 - Authenticity and transparency
It is impossible to talk about privacy, without acknowledging the growing shift in customer demand for authenticity and transparency.
2018 was the year that influencer marketing was knocked off its pedestal with the issue of fraud and fake followers being brought to the fore – not to mention a call for more transparency of sponsored posts. Despite this, research by the World Federation of Advertisers (WFA) revealed that 65% of brands still plan on increasing spend on influencer marketing in 2019.
2019 will see an increased focus on micro influencers to create highly targeted, meaningful campaigns. The focus will be less on who brands work with, but how they do it – creating ongoing strategic partnerships, rather than one-off transactional relationships.
The growing consumer demand for authenticity will also fuel the rise of entrepreneurial influencers launching their own brands with a marketing first, product second approach. Those who have cultivated a genuine, engaged brand following will reap the rewards of these authentic and organic relationships.
Trend #4 - More focus on brand values and honesty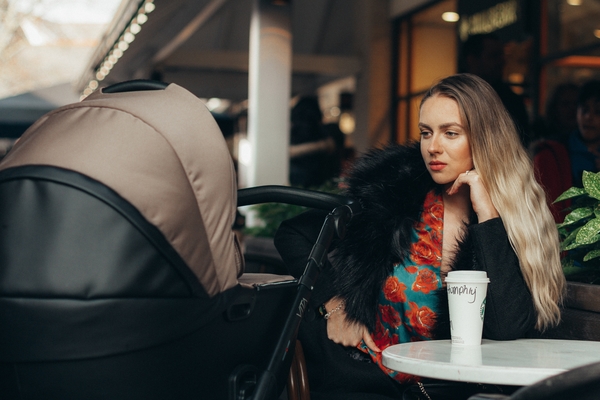 In line with the growing demand for authenticity with influencer partnerships, there will be an overall focus on 'brand' in 2019. While the use of Chatbots and technology moves many brands away from human interaction, brands will be increasingly looking at how their customer experience can feel 'more human'.
Similarly, consumers increasingly want to deal with brands that have better 'ethics'. A brand staying true to a real, long-standing purpose and strong, clear brand values will be the ones to engender brand loyalty and meaningful relationships with customers. That may be a commitment to saving the earth, helping those in need or just providing really genuinely great products and services that don't compromise those things.
Trend #5 - People close their eyes and listen
It's no surprise that voice search is set to come into its own in 2019, but how about 2019 being the year that people 'close their eyes and listen'?
While a picture might speak a thousand words – now is the time not to overlook the power of sound as a trigger to evoke powerful memories and emotional responses that can elevate a brand campaign into something truly beautiful.
In fact, a recent report by research agency Neuro-Insight has concluded that "brands that overlook sounds as a creative tool are missing out on a crucial dimension of branding".
Audio streaming content is undoubtedly growing – placing the power of sound back in the spotlight, when in more recent times the way consumers interact in social channels have led to a muting of audio. In 2019 expect to see sound placed back the centre of brand campaigns, rather than as a post-production afterthought … and prepare to be moved.
Trend #6 - Harnessing the power of commuter commerce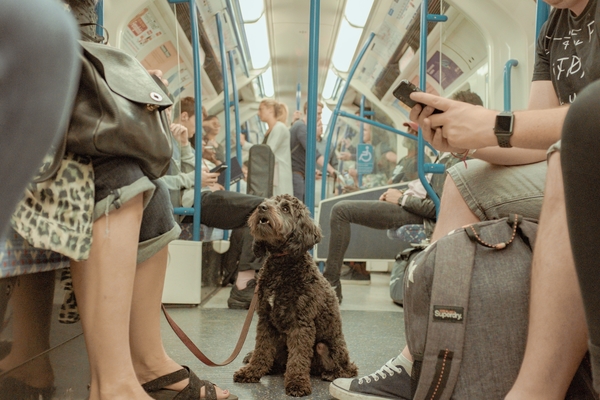 In today's always on world there is no such thing as 'dead time' and as such we have seen the commute representing an incredibly lucrative opportunity for brands – and this is set to get even bigger with 5G, connected cars (and the IoT) and more connected trains and buses.
According to a new study of rail travellers' online retail behaviour, by KBH On-Train Media and Retail Economics, the value of on-train commuter commerce (defined as on-train, on-device retail activity by those using the train to travel to and from work) reached £2.6bn in 2017 and is predicted to grow by 75% to reach £4.6bn by 2022.
They key for brands in 2019 is to harness the sales opportunity that the commute represents, marrying a properly mobile-optimised website and app with a presence across multiple platforms and touchpoints – both within digital and traditional media.
The opportunity for brands to be both highly creative and data-driven in this space is huge – with millions of customers there for the taking.
Trend #7 - Pick and mix - best in breed components
On a more technical, digital development level, 'Headless' – the decoupling of backend and front end technologies – is becoming increasingly common and we expect to see this trend to continue in 2019. Headless CMS or Headless Commerce enables teams to select a combination of best in breed technologies rather than choose monolithic software products.
The main rationale driving this trend is to provide greater choice and flexibility in creating the customer experience layer, while delivering other benefits such as increased site speed and security.
Trend #8 - Web management at scale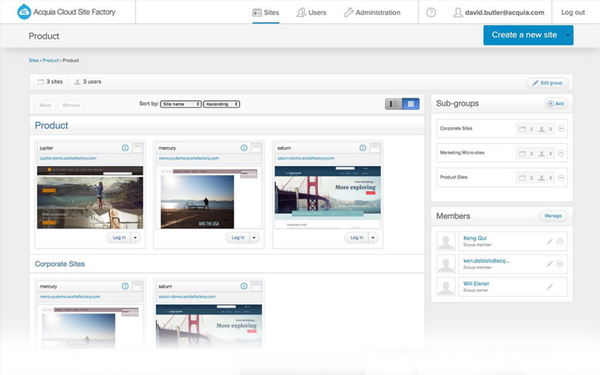 There has been a marked increase in businesses investing in digital solutions to drive 'experience management at scale'. The latest innovations in PaaS (Platforms as a Service) content management, hosted on scalable cloud servers, provides global level IT and brand governance, while providing greater autonomy to regional marketing teams requiring agility in creating localised site content and campaigns. This is particularly suited to larger enterprises managing a portfolio of brands and products where websites can be in the hundreds. Creativity is married with automation to create a common platform and process to handle multi-site delivery.
Leading the way in this space is our technology partner, Acquia, whose Site Factory platform is the industry's only digital experience platform that can deliver strong governance along with the flexibility to support multiple development teams, regions, brands, compliance standards, and multiple versions of CMS, all with a single solution.
Trend #9 - The traditional agency model takes its last breaths
Will 2019 be the year that we see the final nail in the coffin of the traditional agency model? Perhaps not – but we will see more and more progressive agencies adapting their models to align with client demands and expectations, as well as employee-driven trends.
Quite simply, agencies must combine brand building with data-driven marketing in order to thrive in 2019 – whilst those that continue with a push-out, broadcast model will begin to fall at the wayside.
In 2019 marketers must be technologists, agile and data savvy and there is no doubt that there will be an increasing need for rapid adaptation and learning to keep pace. The key will be getting the right balance of speed vs planning. Agile working practices and 'agencies' within 'agencies' will become the norm as small specialist teams are formed to serve specific client needs.
We'll also continue to see an increasing dependency on freelance specialists. This serves the purpose of the industry's talent pool (with freelance and remote working gaining in popularity) and agencies themselves, who are having to be more agile, utilising experts for quick and effective thinking with a team delivering and servicing.
Trend #10 - AR to outstrip VR?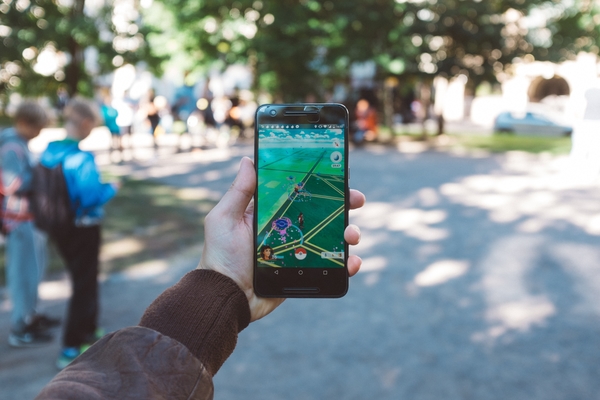 AR and VR are often mentioned together but in truth it is AR (augmented reality) which is growing at 10x the speed of VR (virtual reality). Could 2019 be the year that the diverse opportunities that exists with AR become fully realised?
The beauty of AR is that it enhances existing experiences and does so via the devices that we use day in, day out - mobiles, laptops and tablets - unlike VR which relies on headsets for a truly immersive experience.
From revitalising the customer experience in retail to giving brands the opportunity to drive always-on communication campaigns, AR looks set to play an important role in the future of how we communicate and interact with the world.
What is more, there are a lot of rumours and speculation surround Apple and its new 2019 iPhone which could potentially be incorporating a number of AR features, including a triple rear camera. If these rumours prove to be correct, Apple could be opening up AR to an even bigger audience - accelerating it even further beyond VR.
So there we have it – our look ahead to the evolution of digital marketing in 2019 … perhaps in 12 months time we'll review these trends to see what came to fruition. In the meantime, what do you think will be shaping digital in the next year – and do you agree with our predictions?
---
---