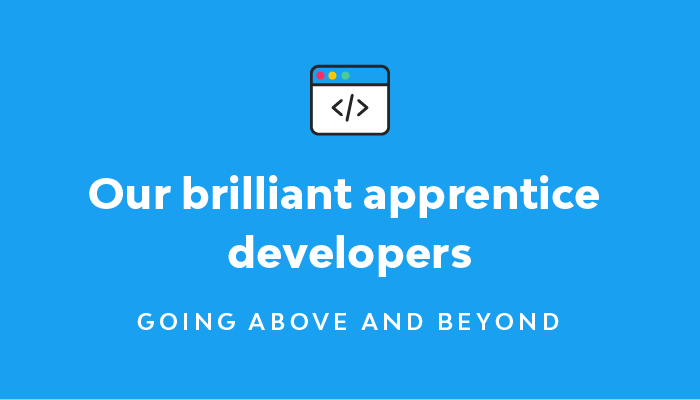 One of the things that we're extremely proud of here at Access is our ongoing partnership with the Manchester Metropolitan University and it's Digital & Technology Solutions Degree Apprenticeship course.  
We now have our second apprentice with us, Jon Studders, who joins Ben Ryder currently in his second year. 
Offering the opportunity to marry academic learning and the wider student experience with paid on the job training, apprenticeship degrees offer a win for businesses, apprentices and universities alike. Recently named Digital Apprenticeship Provider of the Year, Manchester Metropolitan University has worked closely with leading employers like ourselves to create degree programmes that equip students with all of the skills needed for successful careers in the fast paced digital sector.
Part of the team
Ben and Jon's line manager, Beth, explains our experience so far having Ben and Jon as part of our team. 
"Taking on apprentice developers has been a really good move for us, and speaking on behalf of the whole team, we're so glad we're involved in the scheme. 
"We feel it's important to inspire young people while in education, and especially in the digital sector where change happens so fast that a more theory based approach can be out of date before the course is even over.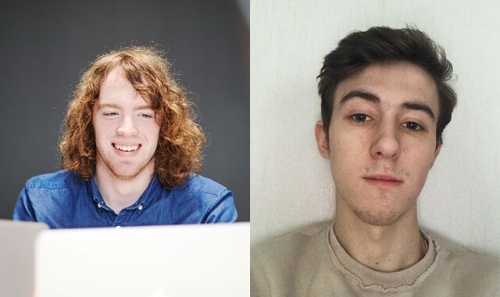 Ben (L) and Jon (R)
"By working alongside our hugely talented team, Ben and Jon are benefiting first hand from digital practitioners who've got years and years of experience - plus they're providing our busy development team with vital support and a bit of youthful enthusiasm! We've been seriously impressed with the apprenticeship programme and the value that young talent like Ben and Jon can bring to the agency. 
"Now in his second year Ben Ryder joined us in September 2019 and quickly became an intrinsic part of the Access development team. A valuable and vocal part of the agency family, he has been instrumental in delivering high profile projects for some of the agency's most important clients. This wasn't something we were necessarily expecting from an apprentice, but is a testament to Ben's capability and tenacity. Beyond the on the job training, he is excelling academically too – with high pass rates in web development, programming and business systems.
"In September 2020 our second apprentice Jon Studders joined. Already another invaluable addition to the agency, Jon's critical thinking and problem solving skills have quickly come to the fore and he is all set to support our developers on some of the agency's most high profile clients.
"We're immensely proud of this growing partnership with Manchester Met – working together we are helping to develop digital leaders of tomorrow, giving students a huge competitive advantage as they grow their careers in the sector." 
Delivering outstanding work
This is a sentiment echoed by Digital Director Mark Hope: "Our experience of the MMU apprenticeship scheme has been outstanding and this is a partnership that we're committed to for the long term.
"Our first apprentice, Ben, is a shining example of what a student can achieve from this opportunity if they grasp it with both hands. Not only is Ben achieving highly in his studies, he is fully committed to his own personal and professional development, taking every opportunity provided at Access. He is confident and ambitious, with significant responsibilities within client projects, volunteering to present his work in large meetings, and being proactive in adding value to the company. At an early stage in his career, Ben is already so mature and professional – we are very much looking forward to seeing where he can step up to next.
"We had no doubt whatsoever in taking on our second digital apprentice, Jon, this September. Already he is proving to be a vital asset to the team, we can see the potential within him to make a significant mark on the agency."
Join the team as our next apprentice!
And we're not stopping there! With continued success from the apprenticeship programme, we are taking on a third apprentice in September 2021. Find out more about the open position and how to apply here.
---
---