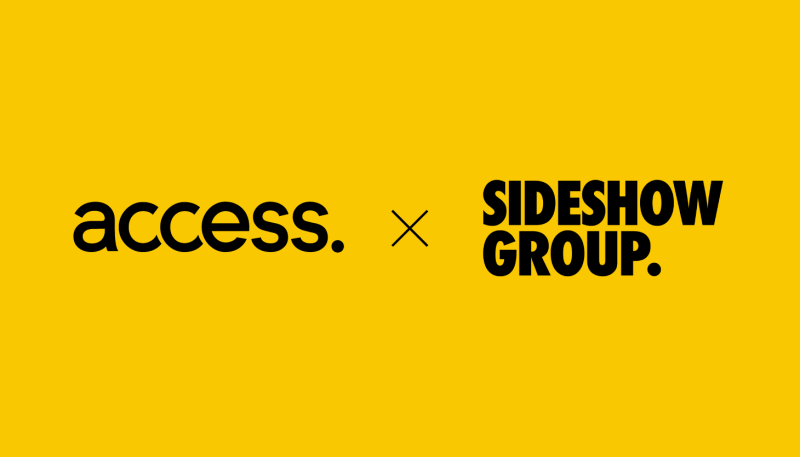 We are excited to announce that Access has joined the Sideshow Group, "a global challenger in digital experience & marketing services".
Operating previously for 22 years as an independent agency, we have joined the digital agency group to expand the range of services we offer to our customers so we can create the very best end-to-end digital experiences.
Tony Hill, Sideshow Group CEO, says: "As always, finding the right fit is very important for us, and in this case we were lucky enough to put this to test on a live example. Access invited some other Sideshow Group agencies to provide additional support on a recent successful pitch win for a major brand. The teams worked well together, and the open and welcoming culture within Access, plus their rigorous process and planned approach was great to see first hand. 
Access has already had a long and successful history, and we are excited to be joining them for the next chapter in what we are sure will be an impressive period of growth."
Simon Landi and Mark Hope lead our team of 40 innovative thinkers and digital practitioners who provide best-in-class services to some outstanding brands including SC Johnson Professional, WaterAid, Edrington, National Grid, Stagecoach and BAFTA.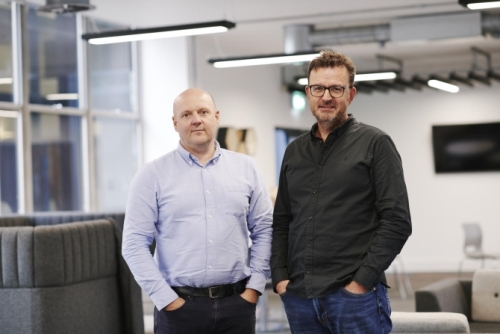 Mark and Simon
Managing Director, Simon, said "In 2020, we – like most people – spent time reflecting on life and business, so we pulled together a long term plan to build Access out into a significant presence in the UK digital industry. So when Sideshow approached us earlier this year and we found out that we had a complementary vision, we were excited by the opportunity. 
After speaking directly to the Group CEO, Tony Hill, about cultural fit and strategic ambition, we immediately felt a connection, a synergy and a joint passion for how a partnership and collaboration could work. And now we are part of the group, I don't think we could have found a better fit." 
Digital Director, Mark, had to say "With the added strength and depth available through the Sideshow Group, we're very much looking forward to offering our clients an even wider range of specialist digital services. We can now start to look at working across a wider range of technologies, specialists and regions, which not only presents our clients greater possibilities, but also provides our team with additional opportunities to develop as well."
For any comments or questions you can contact Simon or Mark at [email protected].
Sideshow's advisors were Lewis Silkin and 8 Advisory. Access were advised by Bermans and MHA Moore & Smalley.
---
---