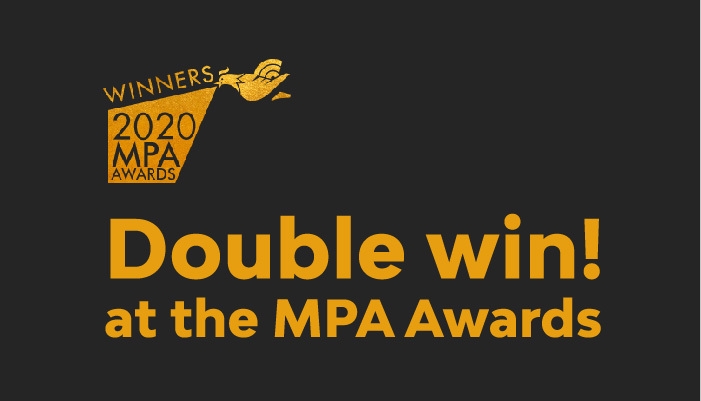 Before Christmas we entered into the 2020 MPA Inspiration Awards - and last week, we found out we won in both categories!!
Not only did we win Integrated Agency of the Year (over 20 employees), but our degree apprentice Ben Ryder, deservedly joint won the Apprentice Award too.
Hosted by the Manchester Publication Association, the virtual awards evening itself was great fun and really brought out the excitement of the awards. So it felt extra special to be recognised for our work as an agency on the night.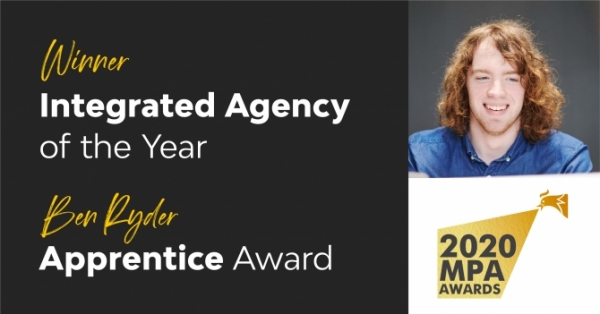 As one of our Degree Apprentices from MMU, for Ben's joint win with Sipho Mangoye from the People's History Museum, we were really proud to see the last year and a half of Ben's work be recognised city-wide.
Talking about the win, Ben had to say "It's been an exciting year and a half so far at Access and MMU and I've learnt lots both academically and in the working world. It's extremely rewarding for me to see how far I've progressed already in my everyday work as an Apprentice Developer and it feels great that this has been recognised in such a way. I was especially moved by the level of support I got from the whole of the Access team, everyone was really supportive and it felt extra special to win with everyone cheering me on!"
And Digital Director, Mark, said "We are extremely proud of Ben winning the MPA Apprentice Award! Not only is he achieving highly in his studies at MMU, he is also fully committed to his own personal and professional development, grasping every opportunity provided at Access. He is confident and ambitious, taking on significant responsibilities within client projects, volunteering to present his work in large meetings, and being proactive in adding value to the company. Ben really deserves this prestigious accolade and we are very much looking forward to seeing where he can step up to next."
So thanks again to MPA and congratulations to everyone nominated for an award - until next year..!
#MPAAwards20
---
---