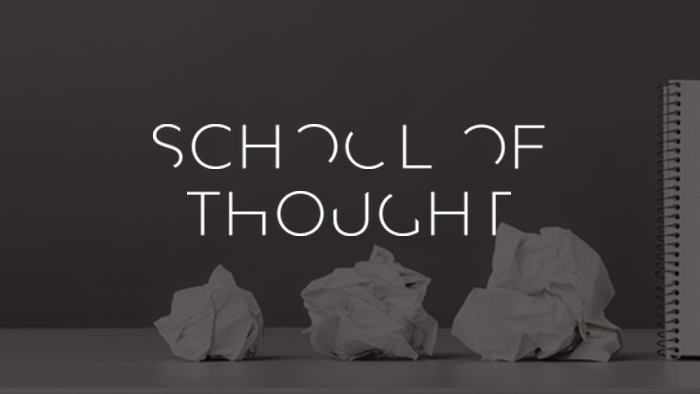 Big Ideas are a Big Deal
Big Ideas help agencies sell their work to clients.
They tell a story. They inspire you to try something new.
They convince you that the only way for you achieve eternal happiness is for you to change your car insurer.
In short, Big Ideas are a Big Deal.
But, what if you don't know how to come up with Big Ideas?
What if your ideas aren't big ideas at all? What if they're small ideas?
Without knowing it, I was a small ideas person.
I was someone who was desperate to break into advertising but had no experience of coming up with Big Ideas and how to sell them.
So, at the beginning of the year, I joined a course called School of Thought.
What is School of Thought?
McCann's Manchester offices. 
School of Thought is the brainchild of Creative Director David Campbell at SLG.
Based on an idea originally from Australia, School of Thought is a twelve week intensive course where you learn to come up with and sell creative ideas.
Every week, 12 idea-hungry people crammed themselves into meeting rooms across some of the best known agencies in Manchester. A lot of beer was drunk. A lot of sweets were eaten.
Each Monday we were given a talk from the agency's Creative Director and then set a brief.
We had until Thursday to respond.
On the Thursday we'd pitch to everyone in the room, including the Creative Directors.
So, that's one big idea every two days for twelve weeks.
It was as scary as it sounds.
It taught me to see an advert as an idea (or complete lack thereof).
Why on earth would you do that?
An incredible trip to the Cannes Lions festival was up for grabs.  
Also because pressure helps sometimes. I'm a writer and I respond well to deadlines and feedback. I enjoy sharing ideas with other people and hearing theirs in return.
Yes, there were times when I was awake at 1 in the morning saying my pitch over and over again, much like Howard Hughes in his darkest hours.
And yes, it is strange to sit and watch adverts compulsively when I do everything to avoid them in real life (I'm a serial channel flicker).
School of Thought really did live up to its name; it taught me to think differently.
But School of Thought was one of the greatest lessons I've ever had.
It was a lesson taught by some of the brightest minds in advertising.
School of Thought really did live up to its name; it taught me to think differently.
It taught me to see an advert as an idea (or complete lack thereof).
As well as how people arrived at that idea.
Come on then, show us your best idea.
Love were just one of the agencies that taught us on the course.
The week I finally hit my stride was in radio week.
Radio is a pretty unique medium as it relies on just one sense; sound.
This struck me as pretty special.
What form of writing relies heavily on sound? Poetry.
What if I could convey my big idea as a poem?
The Brief
The brief was to convince people to commute on the train, instead of their cars, between Preston and Manchester. The 'client' was Northern Rail.
Here's what I made. Read it out loud if you're feeling brave.
School of Thought - Brief 5 - Radio Week
It's those drinks you never went for,
It's the girl you wanted to talk to in the bar,
It's that phone call you should have had with mum,
It's missing your favourite rerun.
It's looking at your watch, feeling the tick-tock of time against your wrist,
It's that properly cooked, made from scratch, warm-dinner-bliss.
It's the dog's face when you open the door,
It's the handbag-thud against the floor,
It's you catching the house empty,
It's War and Peace, chapter twenty.
It's the dust-covered piano you never learnt to play.
It's that secret, almost missed, mouse-sized part of the day.
It's taking the train instead of the car.
It's having those well-deserved, just-this last-one drinks in the bar.
It's watching the world go by.
It's making time stop. It's making time fly.
It's Preston to Manchester in thirty minutes.
Northern Rail. Take your time back.
Would you recommend it?
Cheetham Bell's offices.
To put things into perspective, here's what was going on when I joined School of Thought;
I'd just bought a house and was in the middle of renovations.

I'd started a new job at a very understanding agency (thank you for letting me talk ideas through you guys #TeamAccess)

I'd just taken on a nervous rescue dog called Finn.

I was commuting to and from Liverpool, sometimes starting at 7am and getting home at 10:30pm
Looking back, I hadn't really thought things through.​
So, would I recommend doing all of this whilst trying to come up with a Big Idea every two days?
No.
If you don't have all of this going on in your life, then School of Thought is a good choice.
The real lesson
I really did learn how to better my ideas. I now know how to stand up for my ideas and when to listen to someone else's idea.
This course also made it clear that there is still, unequivocally, a diversity problem in advertising. (See Cindy Gallop's Twitter feed for a more detailed analysis of this.)
Whilst every single one of the directors we met were brilliant, interesting and funny, they were also all, without exception, white men.
By taking part in this programme as a person of colour, or a woman, you're helping to change that.
Get your ideas heard and your face out there. Advertising needs you.
So, who won?
Nope, It wasn't me.
It was won by a very well deserved guy called Mike Emerson, who is sure to go on to do great things.
His best idea, in my humble opinion, was one dubbed 'Stupid Karen'. I hope Mike makes a video of it, it deserves to be seen by all. Ask him about it on Twitter.
In the meantime, here's another one of his ideas, this time for Asics.
The brief was to show how Asics trainers really do go the distance.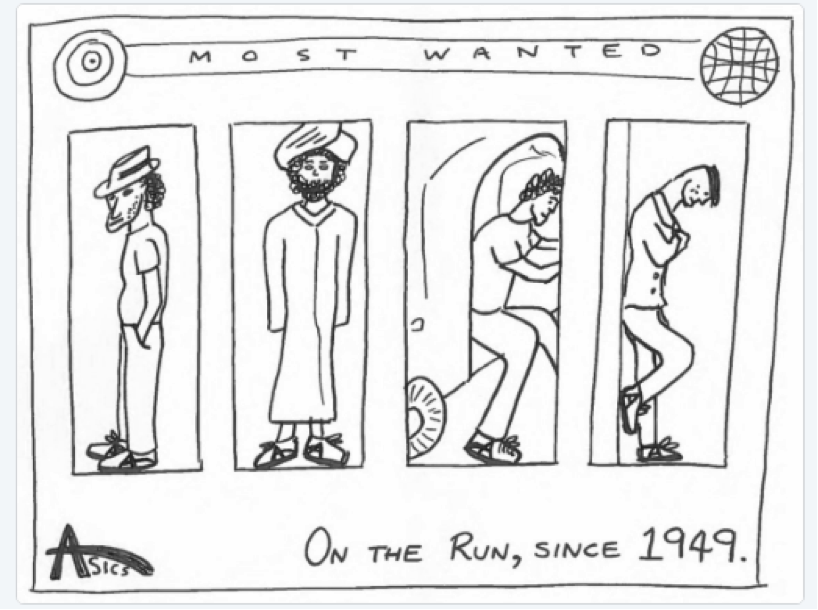 Mike Emerson, 2016
Apply yourself!
School of Thought runs twice a year. Current entries have closed, but keep an eye out for details on their website and Twitter. Apply at the beginning of next year - it's so worth the 1am episodes.
---
---