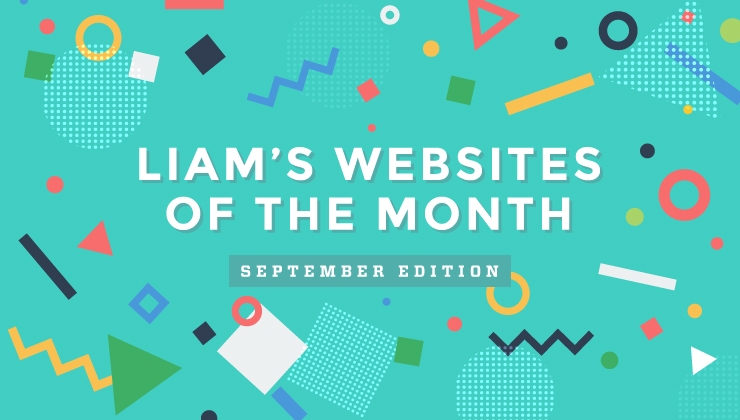 Welcome back, visitors new and old, to September's edition of Liam's Websites of the Month!
With the 'summer' nearing it's end, The House Stark motto ringing in our heads (Winter is coming…) and The Olympics over for another four years, it's time to get you all back in a good mood with five top-of-the-podium websites.
Prepare for some gold-standard internet fun.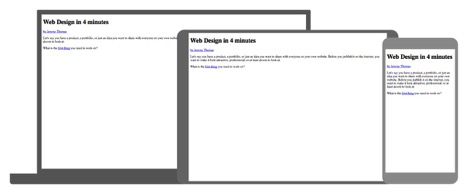 Web Design in 4 Minutes is an insightful and inspired piece of learning.
This website shows, on a very basic level, how websites are made. It also demonstrates approaches to web design to create an organic and highly usable website. 
It provides a unique interactive guide on building the website you're viewing. It enables you to see your progression, encouraging you to complete your project.
Space Advisor combines a very ambitious desktop experience featuring 3D, animation, sound and incredible graphics. The mobile experience even connects to your desktop browser and allows you to play mini games from your phone!
Black magic, I hear you cry. No, it's all thanks to the power of WebGl and WebSockets used in very creative ways. Anybody wanting to know how to push the limits of today's web tech should definitely check this out.
The beginning of a new season of football has ushered in a new-faced Premier League for England and with it a revamped website.
It's a great example of how to relay tabular data and large amounts of information without cluttering the interface too much and manages to be responsive.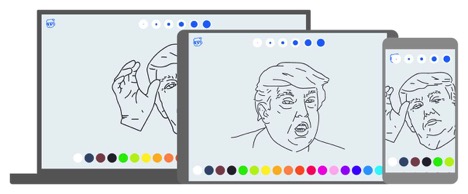 The next winner goes to Donald Trump Colouring Book. It's a website for mature adults who appreciate the incredible lunacy and childlike nature of Donald Trump.
No matter if you're a lover or hater of America's least qualified presidential candidate, everyone can find some joy in scribbling and graffitiing a politician.
Tweet us some of your best scribbles into @accessdigital using the hashtag #LWOTM and #DonaldDoodles.
The final winner of the month harks back to 1980's action films and videogames.
What I love about Foxy Casino's The Secrets of Magic Revealed is the colour palette; it transports you to the era of origin.
There's also good use of animation and typography to complement the 1980's feel of the website. It's a great choice for those looking for a piece of the past created in a modern way.
Want even more awesome sites in your life? 
Well, luckily for you, you can. Take a look at these previous websites for even more fun, wacky and weird websites. 
---
This blog is part of a series:
---
---