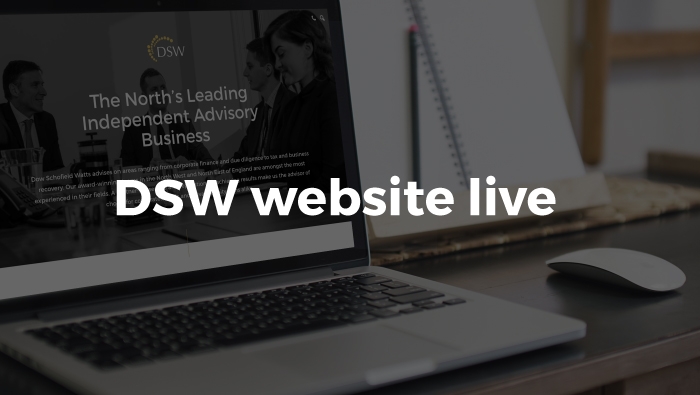 We're excited to announce yet another go live with one of our newest clients, Dow Schofield Watts!
Who is DSW?
Established in 2002 by its three founding partners, the award-winning DSW are the North's leading independent advisory firm and offer a broad range of services. These services include corporate finance, financial due diligence, business recovery, management and strategy, VAT and tax advisory, forensic services and wealth management. Equity finance is also available through their investment arm, PHD Equity Partners.
The work
With so much of DSW's work coming from referrals, the site had to reflect their award-winning team and present them in a professional and trustworthy light. Thanks to fresh branding, new staff photography and user-friendly design, DSW now have a site that accurately reflects the brand's outstanding reputation. The site launched this month and is already having a positive impact on the business.
Pat Hamilton, Account Director for DSW, had this to say about the project;
"We were introduced to DSW after working with another client of ours, First Class Holidays. It's great to see current client relationships budding into new partnerships. DSW have an outstanding reputation and we're proud to have worked with them to deliver their new site."
Visit the site
---
---