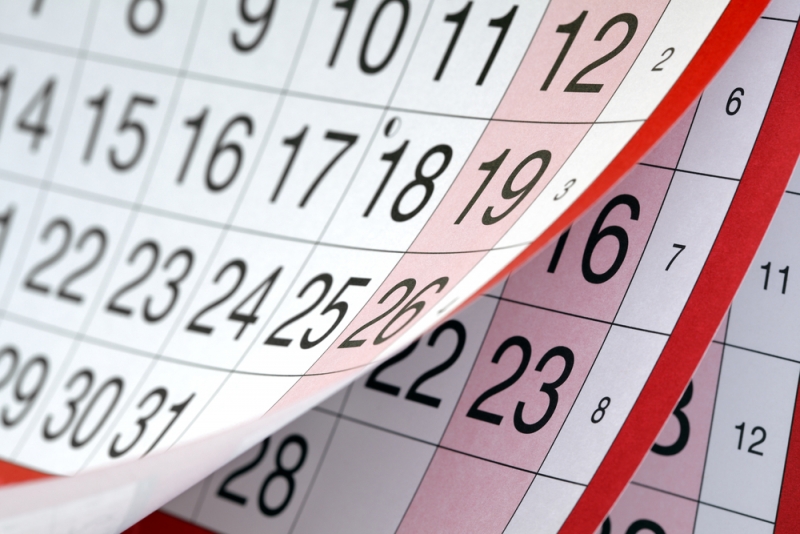 Like for many businesses, the end of the year is a great time to reflect on the highlights of the past 12 months – as well as putting lots of exciting plans in place for the year ahead.
And while for me 2018 has gone extremely quickly, partly because we've had an incredibly busy year with lots of great new clients coming on board, looking back to our January and February highlights seems a long time ago now.
In January we took the time to reinvigorate our own brand and strategy – something us marketers don't tend to be great at because we're so focused on clients! But I honestly believe it was time well spent, that set us up for the fantastic year we've subsequently had.
As part our refreshed strategy, we decided to create 'The Thinkery', which we launched to the world in February with an award-winning direct marketing campaign. The Thinkery is a unique package of audience insight and strategic planning services from Access, designed to solve marketing problems and help businesses overcome the challenges preventing them from being as profitable or as visible as they could be. Since launching the division we've undertaken some really brilliant projects for a range of clients including Greenwich Hospital, Zoovu and UCLan. And if you're interested in any planning and insight work in 2019 please get in touch.
March saw us create a re-brand for a charity that's very close to our hearts, 42ndstreet.org.uk. We came to work with this inspiring local charity due to the tragic loss of a colleague. Unaware of his struggle with mental health, we wanted to work alongside a local charity that helped young people with similar issues. We chose 42nd Street and we've been working with them for three years now. You can read more about them here. 
A highlight for us in April was hosting our first round table event with Prolific North. The topic for our inaugural debate was the Personalisation of Content in the Higher Education Sector. With participants from many of the North's leading universities, including Paul Bason from MMU, Ruth Connor from UCLAN and Andy Simmons from Manchester University, there was lively discussion around what opportunities and challenges today's innovations and tomorrow's trends might present for marketers looking to create better, more personalised user experiences. A key take out for us, that's applicable across most market sectors at the moment, was who owns the complete customer journey. As with most businesses and organisations at their size and scale, the customer journey is a complex and difficult one to navigate and therefore no one person, or team or department has total control over it - and they need to!
Moving into May we were delighted to be a finalist in The Drum's 2018 Chip Shop Awards with our entry that was created on the back of claims that Cancer Research was fat shaming. The Chip Shop Awards are a platform to celebrate creativity without limits. Anything and everything is allowed, whether it be a university graduate improving an existing advert, or a creative agency with a campaign idea for a product that doesn't yet exist. You can look at our entry here.
The summer got off to a great start for us with our appointment as Water Aid's Global Web Development Partner. Since June, working alongside Acquia, the team has been busy bringing this work to life – no mean feat given that we're responsible for the development, governance and deployment of websites and microsites across the entire WaterAid global operation. We will be talking about this work in more detail in 2019.
In July we hosted our second round table, this time discussing the Importance of Digital Insight in Sports Marketing. Chairing the event was Richard Kenyon, Director of Marketing, Communications & Community at Everton F.C. who was joined by some similar heavyweight players in the sports marketing industry.
Winning the pitch in August, with a very fast turnaround, September saw the release of our new campaign for UCLan. We're extremely proud of this work that has engendered the best results ever for the University. A major part of the campaign's success was the indepth research we carried out into Gen Z. This enabled us to tap into the complex needs of this influential audience and really, truly resonate with them.
During October it was time to revamp our offices here at Trafford House, creating new work spaces and giving the environment a much needed makeover. If you've not been in to see us yet this year, we look forward to welcoming you in the New Year.  
Scooping a Northern Marketing Awards for our Thinkery direct marketing campaign and our third round table event, this time on the Digitalisation of Transport were key highlights in November. A summary of the event can be found over on Prolific North if you missed it.
And that brings us to December, where we have delivered a number of website projects for new clients that we will definitely be saying more about in the new year. In addition, we have finished the year off poking some fun at ourselves with some Christmas themed Top Trumps-style cards …. Watch this space for our big reveal.
Roll on 2019! 
---
---